In this rapidly changing and urbanizing world, the assumption that cities provide an ideal laboratory environment in addressing some of the most important challenges of the 21st century such as but not limited to inequality, climate change, and political participation has never been more relevant than ever before.
There has never been a better time to reconsider the notion that cities act as proving grounds in our quest for a more equitable and sustainable future, a future that advances ideals of solidarity and resilience for two good reasons: cities will be home for almost 70% of human population in the next 20 or 30 years; cities are for a long time and may always dominate as the nucleus of economic and political power and the melting pot of social and cultural transformations of nations.
By mapping out the emerging principles practiced by diversified groups, dubbed as "citymakers," Shepard seems to suggest that gone were the days when urbanism is the sole and exclusive domain of city leaders, power brokers and planners. We are instead witnessing a gradually transforming era of cooperative and collaborative city-building undertakings of diverse groups working together to provide better cities for the people.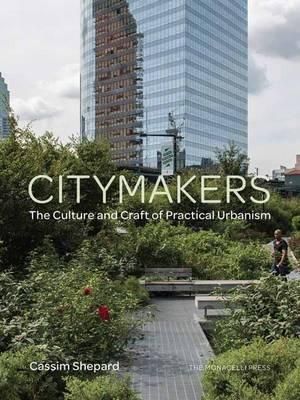 These hardworking and conscientious individuals, whose works are often under-reported, such as the activists, artists, landscape designers, community organizers, ecologists, architects, housing advocates, etc., take the frontline posts to promote the development and general well-being of cities.
In an interview before the Metropolis Mag, Shepard shed light on his notion of "agency in cities": "There tend to be two major ways in which we talk about agency in cities. One is the familiar top-down narrative of power brokers, elected leaders, or autonomous jewel-box architects who can, with a stroke of their pen, change the skyline of the city. Then there's the bottom-up narrative of community, an undifferentiated mass that we need to pay attention to. Those narratives don't add up to the full story. Individuals are making decisions every day that have small but discernible impacts on the experience and quality of life in cities."
In the same interview, Shepard shared his concept of what the term "citymakers" signifies: "…citymakers include the activists, civil servants, and designers who are working in the public sphere, and also the people who are interpreting the city, whether they're social scientists, writers, photographers, or artists—people who are pointing a finger at what's happening out there and allowing us to understand how it's going."
With its comprehensive treatment and sound arguments explaining the cooperative nature of citybuilding, the Citymakers can be regarded as a tribute for hitherto unsung heroes behind the development and transformation of cities. These people may not always be in the limelight grabbing attention from the media but they were the silent and unheralded workers who tirelessly and diligently contributing for the betterment of cities.
Having said that, the project of citybuilding involves cross-disciplinary and intersecting multi-sectoral approaches and strategies to better address the ever growing intricacies of cities' needs and concerns, one that advocates an "expansive understanding of how and by whom, cities are made."
Having steered and charted a top-notch publication in urban practices, the Urban Omnibus, for six years, Shepard took New York as his case study presenting a variety of projects which includes among other noteworthy examples such as the wetland construction in Staten Island, public art installation in a Bronx housing project, and a workforce development and technology program in Red Hook to prove his premise.
The book received some positive commendations upon its release.
Publishers Weekly commented: "Shepard, founding editor of the online publication Urban Omnibus, presents readers with a rich view of the challenges of and opportunities for sustainable "citymaking" in an era of increasing economic inequality and destabilizing climate change…. The book offers a passionate and informed plea for citizens at the local level to recognize and invest in both daily and long-range projects that support the urban environment."
"As the ownership of urban land is increasingly consolidated in fewer and fewer hands, we must highlight small acts of citizenship and design that reaffirm the values of public life and the public goods we hold in common" says Saskia Sassen, Columbia University, author of Expulsions: Brutality and Complexity  in the Global Economy.
Trained as an urban planner, documentary filmmaker and a writer, for six years Cassim Shepard charted the editorial direc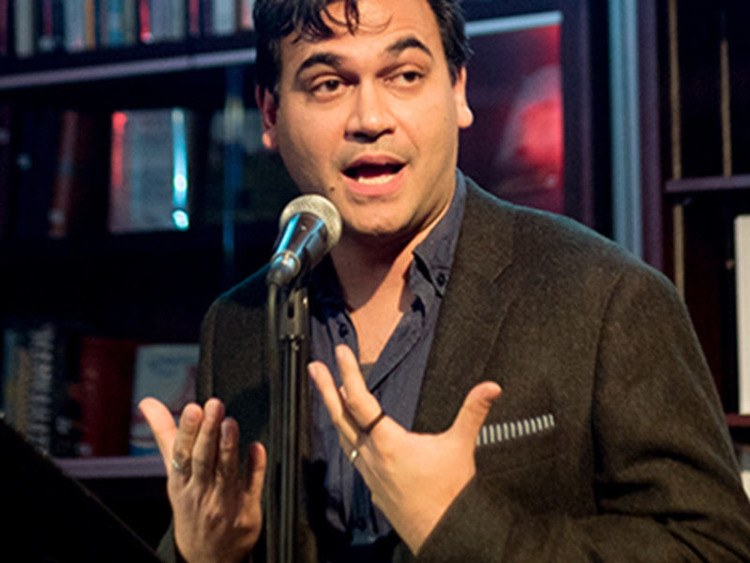 tion of Urban Omnibus, an online publication of The Architectural League of New York. He studied filmmaking at Harvard University, urban geography at Kings College London, and urban planning at the Massachusetts Institute of Technology. His film work has been screened at the Venice Architecture Biennale, the Cooper Hewitt Smithsonian Design Museum, and the United Nations. He currently teaches urban design and documentary filmmaking at Columbia University.
Source: Metropolismag.com, Monacelli Press
Photo: redesign.school, amazon.com