Urban communities that understand the need for everyone's involvement are the ones that take concrete steps to give a voice to all members. Area Metropolitana de Barcelona has thought about how women can be better integrated into the life of cities, which is why it has started an urban regeneration project to create a building for women at risk and those who want to develop businesses.
CIBA is an industrial building converted into a center dedicated to the gender economy and helping women in the Barcelona Metropolitan Area. Located in Santa Coloma, a city of 117,000 citizens, the building gives color to the neighborhood with the mural dedicated to women who fought for the rights to vote, education and emancipation.
At the entrance, visitors are greeted by Mafalda who has reserved a free seat for them on the bench. There are stairs to go down to get to the ground floor, which is a few meters below street level as the building is built on a slight incline. The architects thought about people with locomotor difficulties, which is why they created a ramp integrated into the floors and provided elevators to reach the upper floors.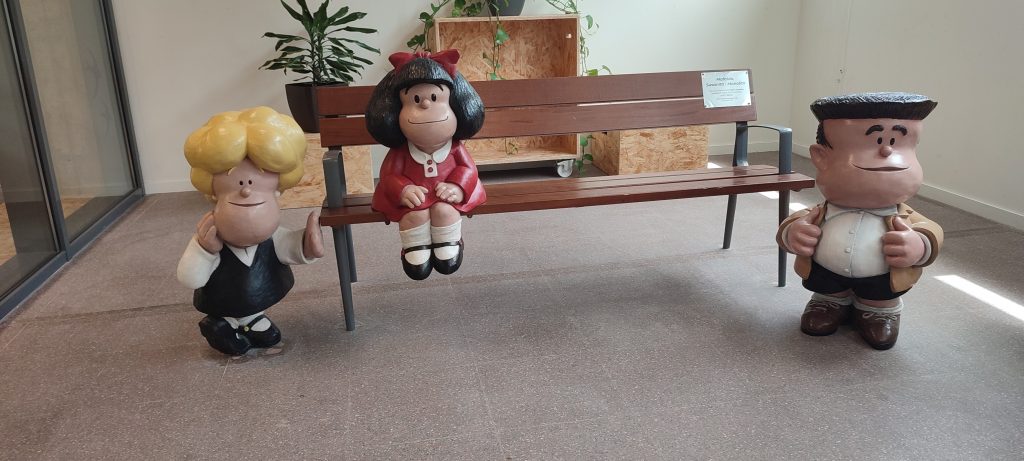 The project started in 2018 and took place in two phases. Phase A consisted of the rehabilitation of one half of the building, i.e. the ground floor and basement, and phase B, which included the rehabilitation of the other half, would take place from 2020 to 2023. The building now boasts classrooms, co-working areas and workshops, and an area dedicated to housing women at risk or in immediate need of help.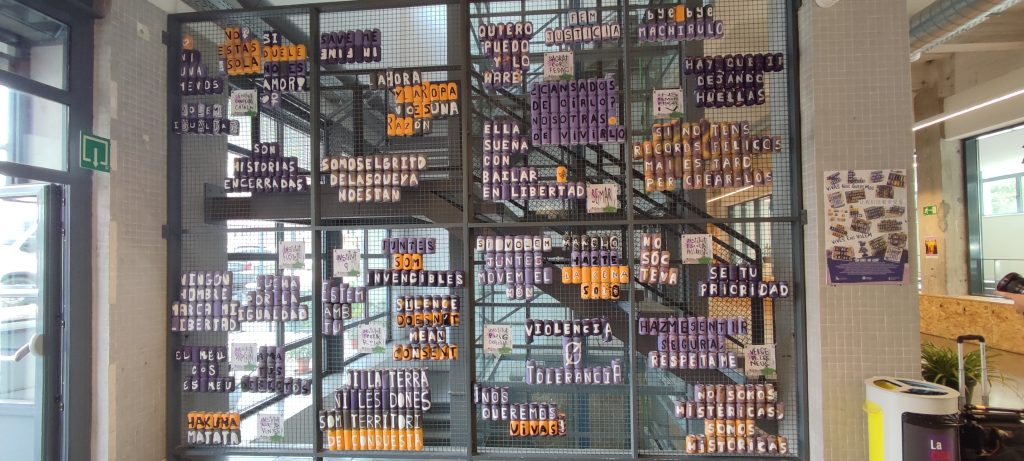 There are 50-60 CIBA employees and they take care of the activities that take place in the building. In three years since its opening, 2,500 women in danger have been helped. The rest of the building has only recently been opened, but more than 2,000 people are expected to attend.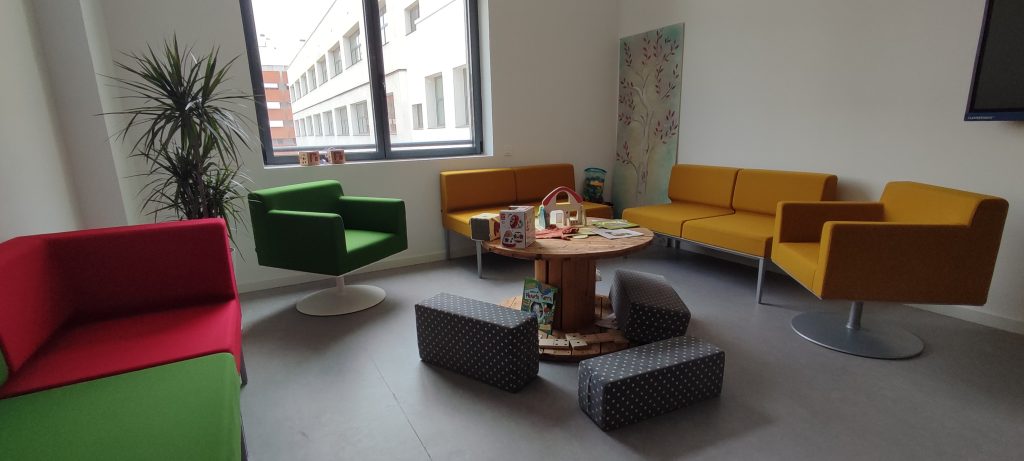 Common place dedicated to meetings in the accommodation area
CIBA is not an exclusive place for women, but it focuses on this gender category. The programs run include a resource and information center for women, apartments where they can stay, classes for various courses and training session so that they can re-enter the labor market. In order to be able to learn and participate effectively in these courses, there is a playground where their children can spend their free time under the supervision of CIBA employees. This method is unique to both Spain and Europe, taking the model of the Women's Building in California.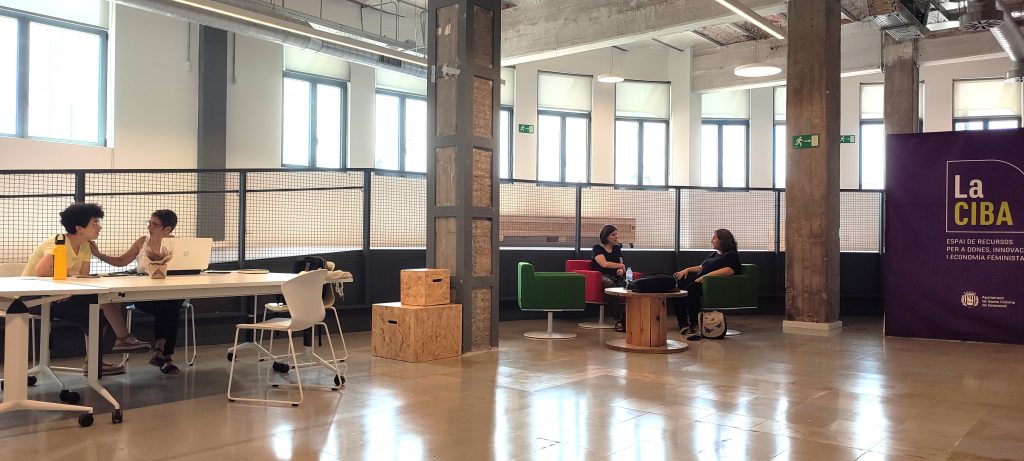 Space dedicated to workshops
Every place in the building is used, even the roof where pots with various plants and a playground for children are placed. The areas dedicated to accommodation are multimodal, and can be adapted according to the needs of each person who needs protection. Each room is named after a famous woman such as Marie Curie, Rosa Parks or Malala Yousafzai.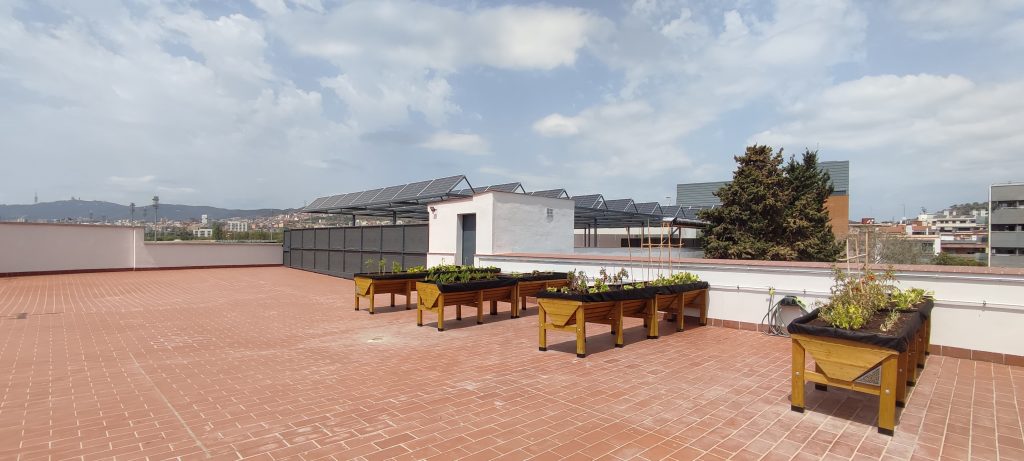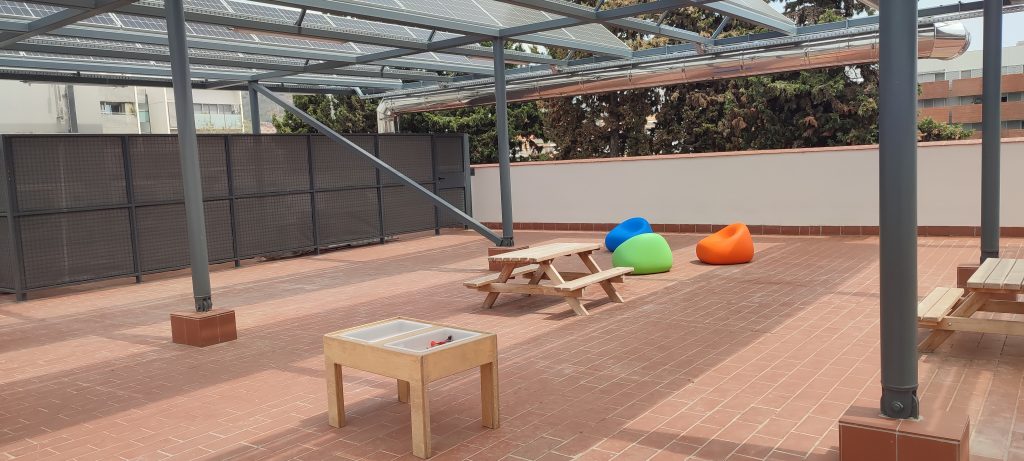 Roof with spaces for plants and children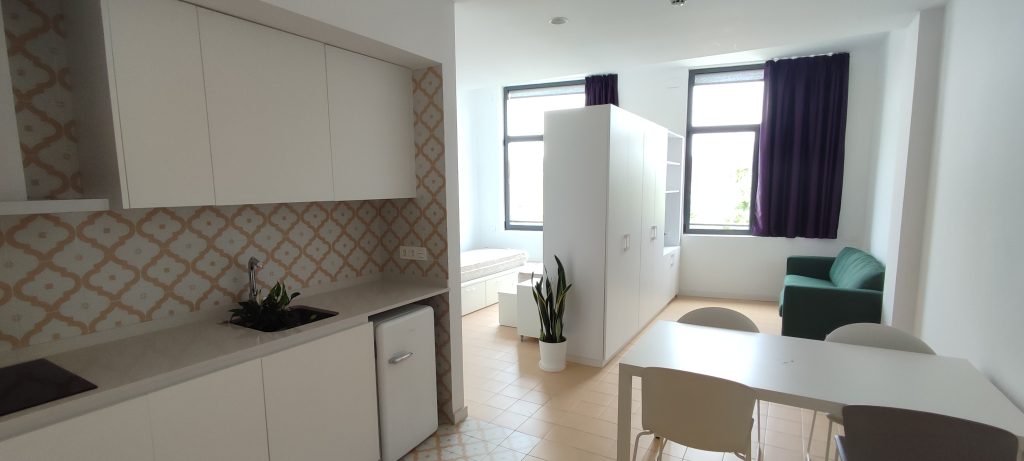 One of the modular accommodation spaces
CIBA is a best practice model for what gender equality and protecting vulnerable groups means. Because activities are carried out to develop the skills required in the labor market, doors are opened for those who need help and the energies of those who want to start businesses are channeled, La CIBA Santa Coloma offers lessons to cities that want to become safer and more active both social and economic.
Cover source: El Periodico
This article is part of the EU Commission project Functional Areas in the EU