Nokia joins the increasing list of tech companies (Microsoft, Siemens, Huawei, Cisco, Verizon, etc.) that provide IoT-enabled and data-powered services for smart city management.
The networking and digital communications giant based in Finland released the three core elements that comprise the smart city management services and technology, giving the green signal that it is up and ready for the IoT and blockchain-based market.
The first set of these services that defines Nokia's integrated approach to city management is IoT for smart cities.
This technology aims for an integrated and unified smart city management. Safe, secure, modular and scalable, IoT for smart cities enables cities to manage and monitor lighting, parking, waste management, traffic management, pollution control, public safety and infrastructure management.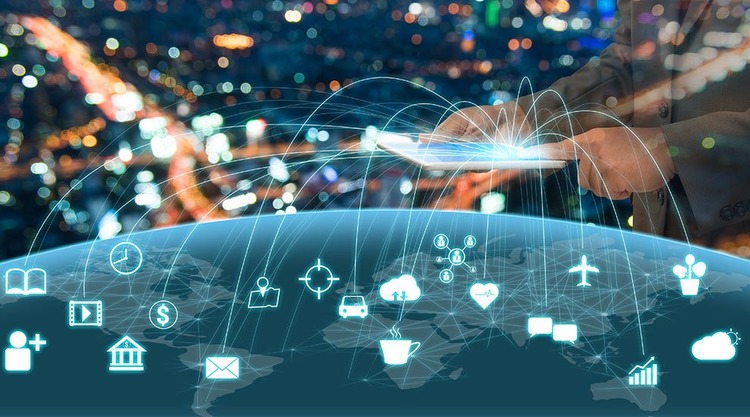 Complementing the Iot for smart cities is Nokia sensing as a service. Run by a blockchain network developed in-house at Nokia, this technology uses network-based stations connected with IoT sensors, enabling the city to acquire real-time monitoring services concerning environmental data to detect abnormal or suspicious behavior.
Some of these real-time activities that the technology can detect, according to Nokia, include illegal construction and trash burning.
Among the benefits Nokia claims cities can get out of the technology are new, reliable monetization opportunities with minimal investments; the "as a service"  model it removes the need for up-front investment; increased network visibility; improved operational expenditure; and an end-to-end solution – from sensor device to visualizations and analytics.
Completing the Nokia's smart city technological tripod is S-MVNO (secure mobile virtual network operator) for public services. This is especially useful for public safety agencies who want to augment their communication capabilities by bringing greater situational awareness and safety in emergency situations.
Nokia said that the fast and reliable broadband data brings "on the move" access to the wealth of information available in public safety databases while real time video services improve situational awareness in rescue missions and emergency situations.
What makes their IoT-enabled services unique from the services of other technology vendors are its emphasis on environmental care, operational efficiencies of cities and convenience of city dwellers.
It is estimated that cities will spend around $80 billion in smart city technology in 2018 and is expected to grow to $135 billion in 2021.
The International Development Corporation, who made the projection, said this is part of smart city development, the use of "smart initiatives combined to leverage technology investments across an entire city with common platforms increasing efficiency, data being shared across systems, and IT investments tied to smart missions."
Source: Nokia, Zdnet
Photo: ioti.com, bitcoinmagazine.com