Vienna's foray into gender mainstreaming started in 2000. Today, the city's overhaul of infrastructure and public spaces make it a model of inclusion and urban planning.
It all started with a questionnaire from 1999 that highlighted a stark contrast in the way men and women made use of the infrastructure.
While men usually only travelled between work and home, women often bustled around the city to do various chores: grocery shopping, dropping off the kids, visiting the elderly relatives, etc. Women use public transport more often and make more trips on foot.
Policy makers decided to respond to this trend by making it easier for them to do so. City planners tried to improve pedestrian mobility and access to public transit. Extra lighting fixtures were added to make travelling at night safer. Sidewalks were widened, wheelchair ramps were added in busy areas.
The decision to look at the city from a gendered perspective was born out of an interest in gender mainstreaming. Gender mainstreaming is the public policy concept of assessing the different implications for men and women of any given policy or legislation.
The goal is to provide equal access to city resources. Vienna has carried out more then 60 projects based on gender mainstreaming.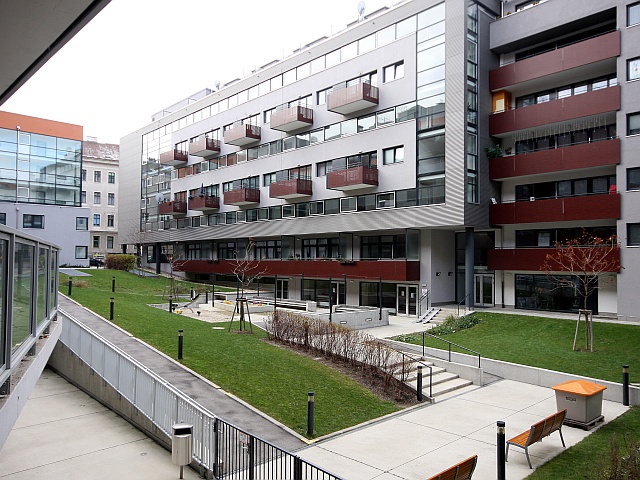 One of the first flagship projects based on gender mainstreaming was the construction of the Frauen-Werk-Stadt complex. 'Women-Work-City' is a living complex designed with the needs of women in mind.
But what does this mean? Firstly, it means starting the design process by looking at the needs of the people using the space before trying to find the technical solutions.
In practice, this meant adding green areas to the complex so that families with children could enjoy the outside without going a long distance, adding an on-site kindergarten, a doctor's office and even a pharmacy.
Sources: The Atlantic via CityLab; Chatelaine
Photos: laciudadviva; Nicholas Shore