Mumbai's Versova beach stretches on about 1.5 miles in an upmarket western suburb of the city, close to film studios and homes of some of the biggest Bollywood stars. Unfortunately, it's hard to see the sand due to the mountains of rubbish that get washed up by the sea. An informal citizen group, the Versova Resident Volunteers, have started a truly impressive movement of removing the rubbish themselves, after years of waiting for authorities to take action with no success.
More than 200 people have joined the group since October 2015, and they have managed to clear up over 1,700 tonnes of waste – mostly plastic. Afroz Shah, a 33-year-old lawyer who kickstarted the campaign, says the volunteers have willingly given up on their free time because they believe protecting the oceans and 'holding them in trust for future generations' is one of the most important things they can do, and that it needs to be done right now.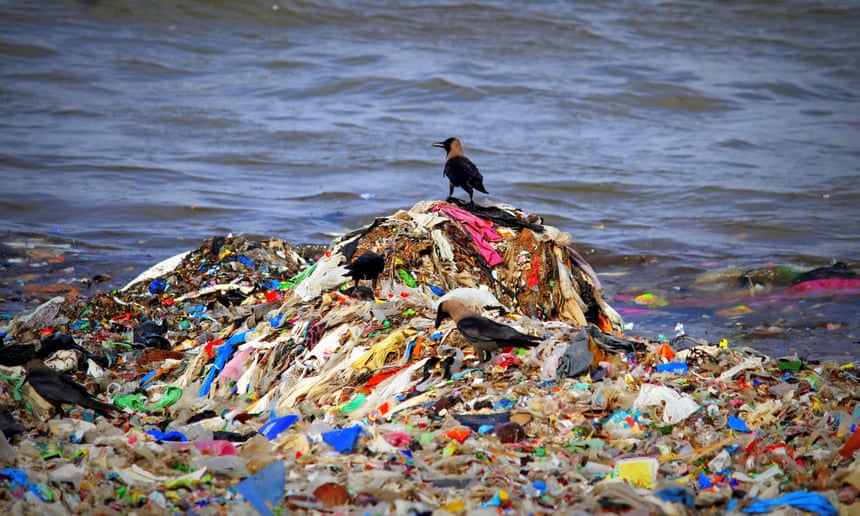 The cleanup has drawn the attention of Lewis Pugh, the UN environment programme's patron of the oceans and a pioneering long-distance swimmer who joined the movement when he visited Mumbai this summer. Although rubbish keeps coming from the ocean, the group has made significant progress since June, when municipal authorities started sending machines to help with the cleanup. Naresh Suri, who lives nearby, said he used to be indifferent, but that this action has 'totally transformed' him and his attitude towards the environment.
Versova beach is not the only Mumbai area that has issues with rubbish, but major improvements have occurred recently. In 2014, Mumbai was 147th in a nationwide cleanliness survey, but it is now up to 10th. One reason for this advancement is the launch of the Clean India Mission by Prime Minister Narendra Modi.
People seem ready to stop waiting for authorities to take action on environmental issues like the Versova beach. They are now willing to start the work themselves and this automatically puts pressure on the political apparatus to put matters like waste management higher on the list of priorities. Mona Keshwani, 46, says that it is every citizen's duty to clean up and that simply placing blame on someone else will never have positive results.
Source and photos: theguardian.com