We live in an incredibly and progressively changing world.
The built environment is certainly not an exception.
With the rapid progress in technology, it is no longer a surprise that homes can just come out of a computer, printed and downloaded. And presto! The house you have been dreaming for all your life is just a click away from your mouse.
3D printed construction technology is a game-changing innovation in the field of urban planning and civil engineering. In the same manner that a cash machine creatively destroyed human cashiers, 3D printing technology will soon kiss farewell to manual construction laborer and engineers.
Instead of waiting for a home to get constructed in a month or so, one only needs 24 hours or even less to get a house printed using a mobile printer.
3D printed houses the world over
Just press print.
These three magic words could have been the open sesame to unveil a structure in a matter of hours. That a house can be printed in a significantly less amount of time has been proven in various parts of the globe.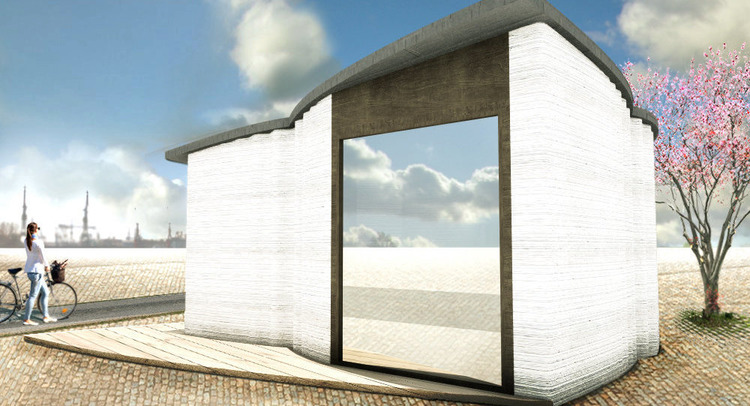 3D Printhuset has recently completed the Building on Demand (BOD) in the Copenhagen, Nordhavn area which is regarded as Europe's first 3D printed building. It is a small office hotel designed and created by Anan Goidea. Regarded as the first 3D printed permanent building, BOD is EU standards compliant with all permits in place and fully approved by the authorities.
Henrik Lund-Nielsen, CEO at 3D Printhuset, told 3dPrint "This was the first time anybody applied this technology in Europe. Therefore it would also have been somewhat surprising, had it turned out that we had become world champions at it the first time we tried it. That said, we did manage to do what we set out to do and to make this demonstration project showing the usability of the technology…"
Designed to be as green as possible, the entire building used recycled insulation and only minimal waste was generated using 3D printing.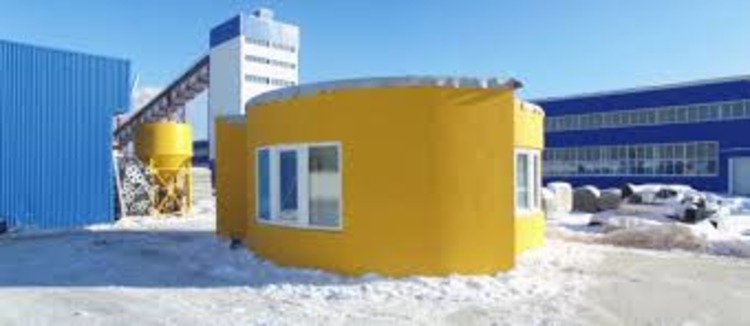 Apis Cor, a San Francisco-based 3D-printing startup, built the first 3d printed house in the city of Yaroslavl, Russia.
"We want to help people around the world to improve their living conditions. That's why the construction process needs to become fast, efficient and high-quality as well. For this to happen we need to delegate all the hard work to smart machines," Nikita Chen-yun-tai, the inventor of the mobile printer and founder of Apis Cor told the Telegraph.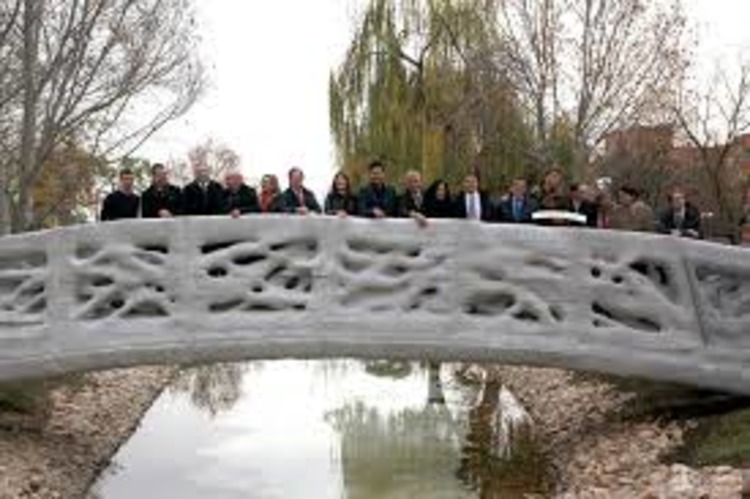 Using 3DBUILD technology, ACCIONA built the first 3D printed pedestrian bridge in the world. The structure can be found at Castilla-La Mancha in Alcobendas, Madrid.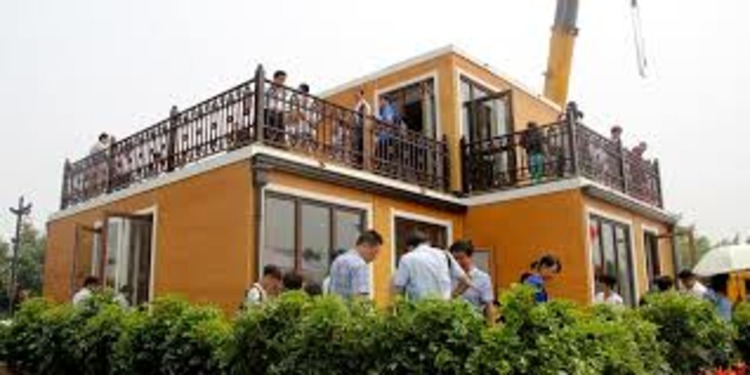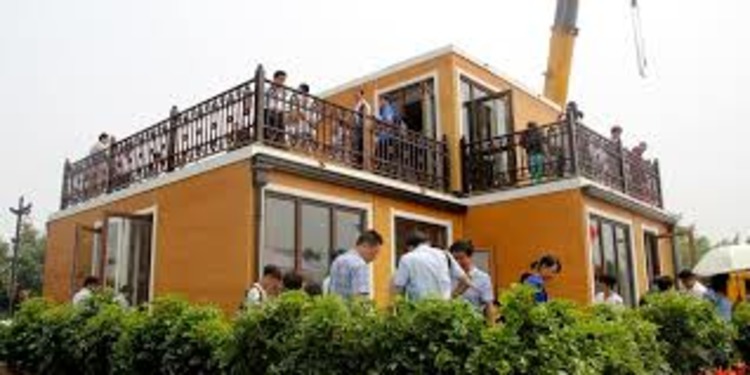 In China, a construction company named Zhuo Da built a two-story villa in less than 3 hours. Made from a special construction material, the modular fireproof home is claimed to be capable of withstand a magnitude-9 earthquake. Components were already printed before assembling them like LEGO pieces in the area.
These landmark structures mark some significant milestones in the built environment using 3D printing technology.
Answer to housing shortage
In a report released by the World Resources Institute Ross Center for Sustainable Cities around 1.2 billion people do not have adequate access to affordable and secure housing. An estimated 400 million people will add up to this figure by 2025.
The housing gap is without a doubt an urban challenge in our cities which are considered as engines of economic growth
Recently ICON, a start-up based in Austin Texas, forged partnership with New Story, Y Combinator-backed nonprofit that uses technology and innovative processes to build holistic communities in the developing world, built the first permitted, 3D-printed home in America situated in Austin Texas.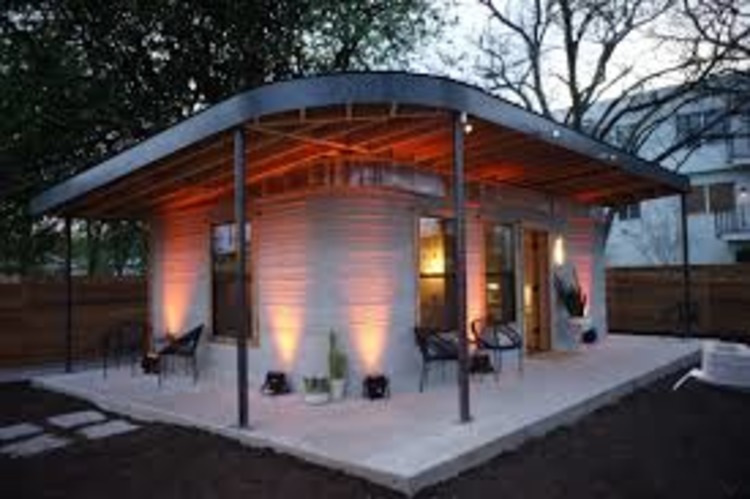 Using the Vulcan printer, the production version of the mobile printer, ICON says it is able to print a single story, 600-800 square foot home in under 24 hours for less than $4,000. If all goes according to what has been planned, the two will organize a community with around 100 homes in it in El Salvador by 2019.
Whether the structure is as good and as economically efficient as traditional home construction, ICON has this to say: "…as a part of this effort, ICON has developed cutting-edge materials tested to the most recognized standards of safety, comfort and resiliency and is designed to function with nearly zero waste production methods and work under unpredictable constraints (limited water, power, and labor infrastructure) to tackle housing shortages…"
Far-reaching implications to cities
The implication of this technology could have far-reaching effect along structures of similar line such as but not limited to design and manufacture of urban amenities and so-called urban furniture like garbage bins, phone booths, benches, and to the preservation of historical and cultural heritage.
If we can print a house and a community with 3D printing technology, can we leverage of the same technology to print our cities?
Source: 3dprint.com, QZ, Wired, The Verge, Inhabitat
Photo:  dailymirror.com, archdaily.com, 3dprintingprogress.com, theverge.com