Vilnius (Lithuania) has the cleanest air among urban agglomerations in Europe, but it is also one of the most motorized cities in the world, along with Athens (Greece) and Los Angeles (US) – see the top 10 motorized cities here. It seems unlikely for these two facts to be true in the same city, as environmentalists always call for better public transportation options in order to reduce the gas emissions of a city and reduce air pollution.
Indeed, Vilnius does create a lot of pollution with its high ownership of private cars, a necessity resulting from an inadequate transportation network – much like the city of Los Angeles, where it's notoriously difficult to move around without a car.
And due to the fact that the average incomes of Vilnius inhabitants is are not very high, many of the cars are old and produce a lot of harmful gases. However, there are very few industrial sites built in or around the city, and, most importantly, it is full of trees, as is the entire country.
Lithuania has always had an image of a land of forest and swamps, and there were many pagan traditions and beliefs which revolved around trees before the country became Christian.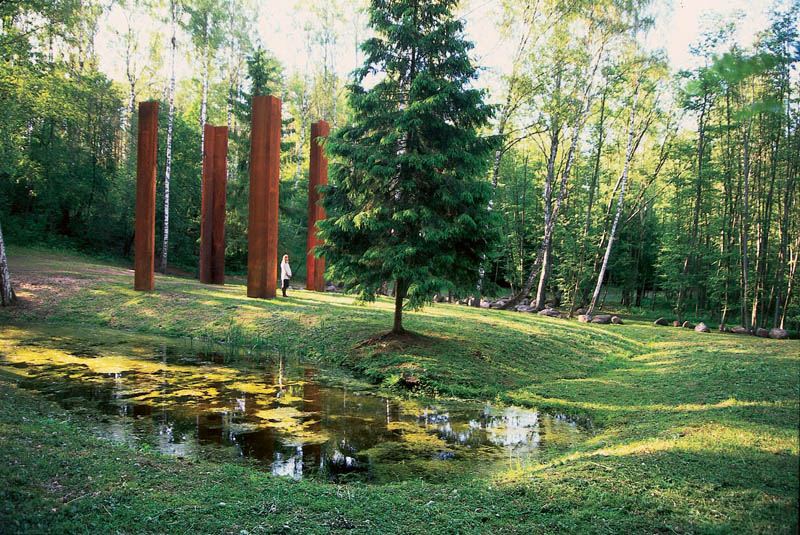 The mayor of Vilnius claims that the city's clean air is not a result of environmental principles and policies. Although it was the first city to implement a bike renting system and it has made some infrastructural changes which helped lower congestion, the vast parks and forests that have been preserved for hundreds of years throughout the city are the ones that contribute the most to air cleanliness.
Citizens are attached to their forests: in 2008, developers were planning to cut 13 hectares out of one of the parks and build a shopping mall, but people gathered and protested for months and were eventually able to prevent the damage.
Jolanta Bielskienė, political scientist from Vilnius-based think tank DEMOS Institute of Critical Thought, explains why trees are not being cut in Vilnius at the same rates as they are in other parts of the world: "The forest has always been a hiding place for Lithuanians," she says. "Every Lithuanian tends to own some land. This special need and bond prevents from polluting it. Every generation was brought up with the belief that land is our home and bread, we eat and breathe what we put into it."
An impressive 33% of Lithuania's territory is covered with forests today. Landowners receive financial incentives from the EU to plant trees on their land, including five years of expert care for the young forests.
Some even abandon farming for planting forests, as the EU also supports this kind of changes. The only downside, according to Bielskienė, is that some tree species are favoured while others are slowly disappearing. It is clear, however, that trees are really an essential element for any city that is trying to lower its emissions.
Photos: pegasusfoto.lt, truelithuania.com