In 2007, Abattoir S.A. carried out a study on the feasibility of a new food hall. In 2013, the construction started and the new hall was named FOODMET, a Food Hall full of taste, which opened its doors for the public on 29 May 2015. The site offers space for 45 shops, amongst which 17 butcher's shops, but also stores with fruit, vegetables, bread, cheese, delicatessen, olives, fish etc.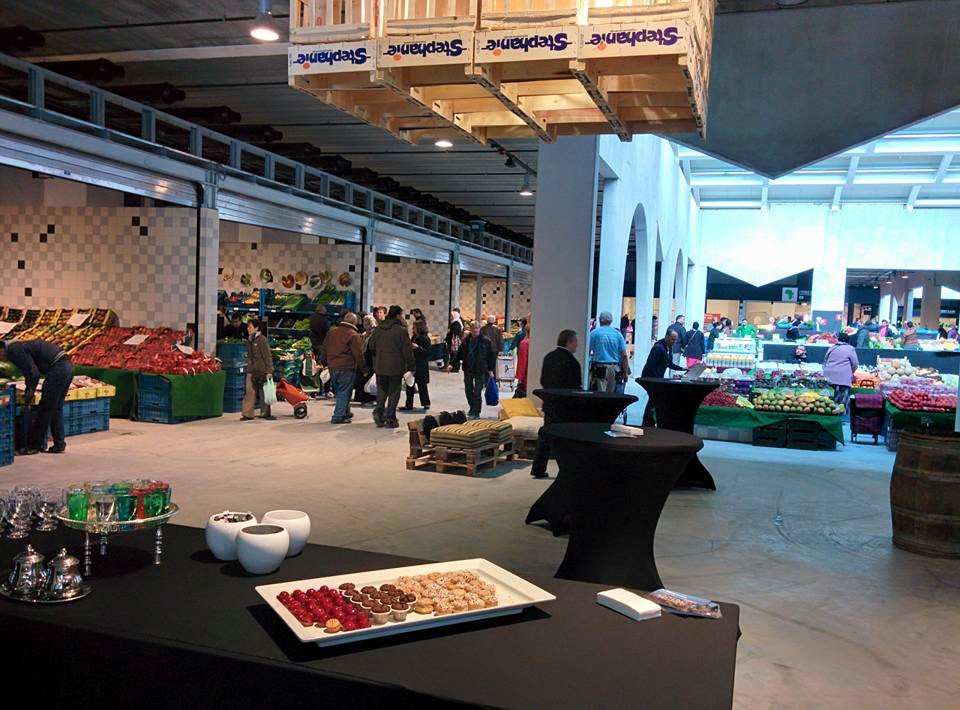 This is part of a master plan to "transform the temporary market trading places into a more permanent accommodation". In this sense, the site's future look will be determined by its relation with the immediate neighborhood and by investing in the urban character of the site, whilst taking into account aspects such as sustainable architecture and mobility. This vision offers a solution for the problem of building a new food hall without disturbing the normal functioning of the other activities in the same location.
In 2010, the former Regional Government came up with the idea of an "Urban Farm", a pilot project for Brussels. The FOODMET building was the perfect location for such an experiment, having a roof surface of 4.000m²; Abattoir presented itself as a strong candidate. After some negotiations, it was decided that the Aquaponic Greenhouse Farm System will be constructed – the first one of this scale in Europe.
The economic model is based on aquaponic technology, an integrated combination of fish farming (AQUAculture) and fruit & vegetable, juvenile plants, mini tubers production (hydroPONIC) along with more traditional methods. An exclusive restaurant and guest garden terrace at the roof level is also included. The benefits of this Urban Farm include: rain water harvest, thermal protection of the building, optimal use of existing infrastructure 365 days/year, support of social and inclusiveness training projects, support to create more urban biodiversity etc.
This article is part of a series about the finalists of the RegioStars Awards 2016 edition, if you would like to read about the other finalist projects you can follow these links: The urban distribution center- Charleroi, Gdansk's Lower Town district, Alley of Change, Wroclaw Intelligent Transport System.
Source: Abattoir, Abattoir Masterplan, FOODMET, Urban Farm
Photos: FOODMET, Urban Farm