"Ocupa tu Calle" is a Lima-based NGO that seeks to create new public spaces in poorly planned urban areas in Lima. Through micro-interventions, Ocupa tu Calle has been able to plan and create urban projects effectively and rapidly. This initiative tackles one of Lima's biggest problems: bad urban planning. 
Throughout the last decades, Lima has become the victim of a mass migration of people from most underdeveloped areas of the country. The majority of these people, start their new adventure in the capital without electricity, drinking water or other basic services. Also, most of them are lucky if they can at least count on a painted brick-built house.
According to Enrique Cortes, about three-fourths of Lima's urban soil has been a product of illegal occupation. Consequently, due to the lack of resources and planning, the city has not been able to manage and create public spaces that can transform these slums into neighborhoods.
Ocupa tu Calle (occupy your street) has worked for almost two years with urban micro-interventions in order to tackle these issues. Ocupa tu Calle is a strategy promoted by Como Vamos, a Lima urban observatory. Through different sources of funding and donations, Ocupa tu Calle is able to intervene in disused areas and transform them into public spaces.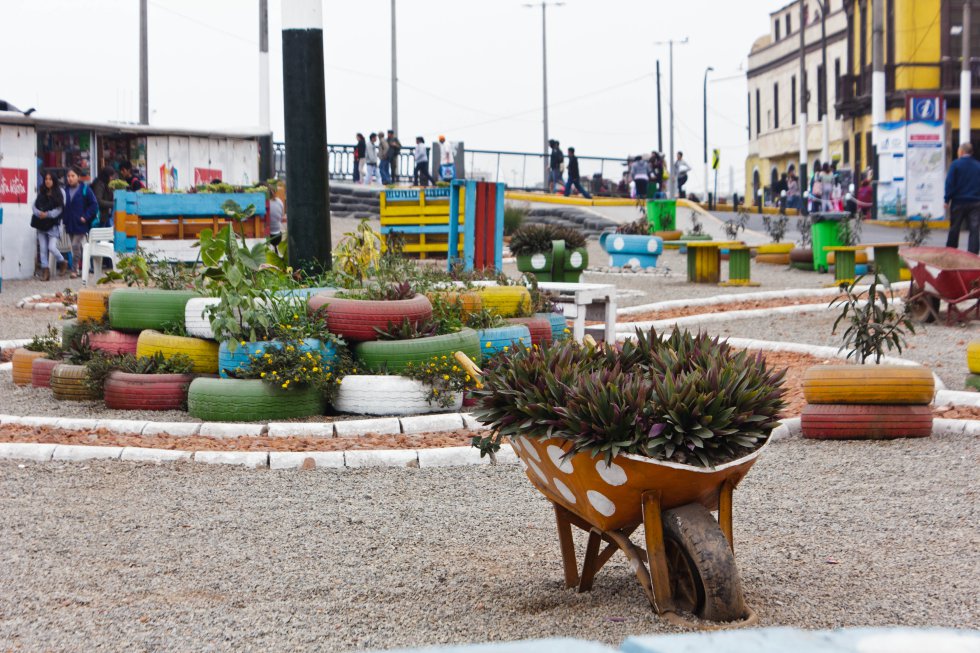 How does it work? 
First, Ocupa tu Calle asks and surveys neighbors in the area about what type of local project they need or want. Then, Ocupa tu Calle designs a plan and brings it to the municipality and neighbor associations. Once approved, companies and businesses donate recycled materials such as timber, old tires or pallets. Finally, volunteers and neighbors repurpose the donated materials and work together to build the public spaces. The interventions vary from parklets and mini parks to bicycle lanes.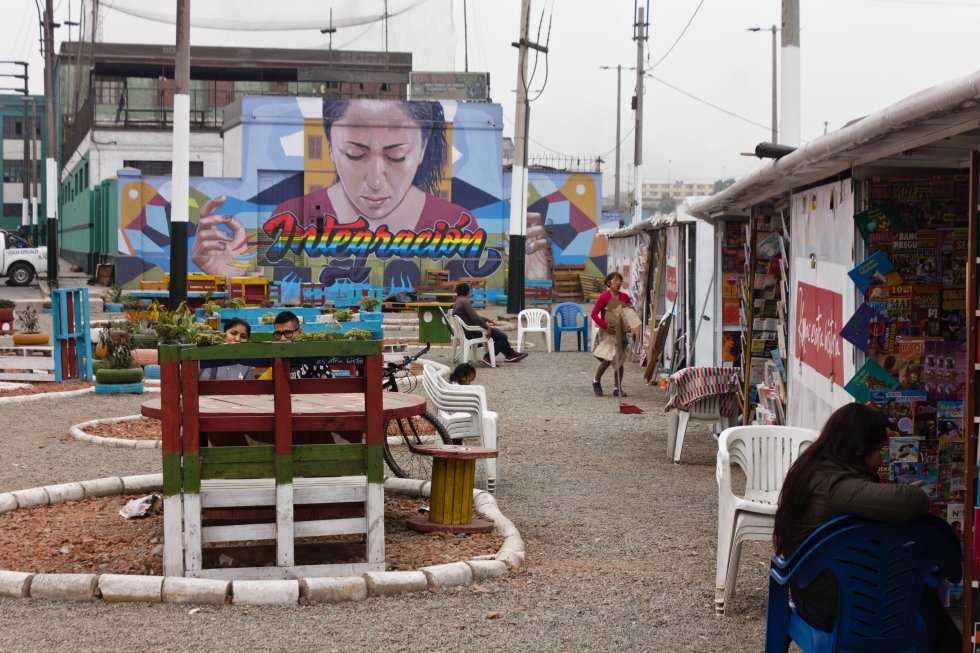 Belen Desmaison, the coordinator of Ocupa tu Calle, admits  "at first neighbors and local authorities are reluctant to the interventions". However, "few months after the project has been completed, people are surveyed about the project and they often show satisfaction with the results".
Low-cost interventions have the potential to be fast and effective. Since its creation, Ocupa tu Calle has completed more than ten interventions in less than two years. Local authorities still need to tackle Lima's most severe urban problem more effectively and rapidly. Nonetheless, the contributions of Ocupa tu Calle and its volunteers are immensely valuable in this process.
Source: El Pais, Ocupa tu Calle
Photo: El Pais