UrbanizeHub was at this year's Consumer Electronics Show (CES) in Las Vegas, Nevada. We saw a great number of amazing new technologies that promise to change the way we live our lives, improving even the most routine experiences to a great extent.
Some of the most impressive innovations are promising to change the way we experience cities – read on to find out what has been unveiled at CES 2017 that can be used to reinvent the urban environment.
One of the events at CES 2017 was a Smart Cities Hackathon, where innovative minds were invited to come up with solutions that support sustainability, safety, and efficiency for smarter cities.
Smart cities need smart vehicles – and vice versa
As expected, there were new and exciting self-driving and self-parking vehicles presented at CES 2017, and they look ready to hit the streets as soon as those streets are capable to provide a friendly, safe and predictable environment for autonomous cars.
Toyota's Concept-i, just one of the unbelievably futuristic-looking cars presented at the show, is offering an incredible feature: it can collect information about the emotions you have while driving to different places, and use it to build a relationship with you, through its on-board assistant named Yui. It can even take over for you when you're not fully concentrated or if you're not driving as required by certain weather conditions, so you can instead sit back, relax and enjoy a seat massage.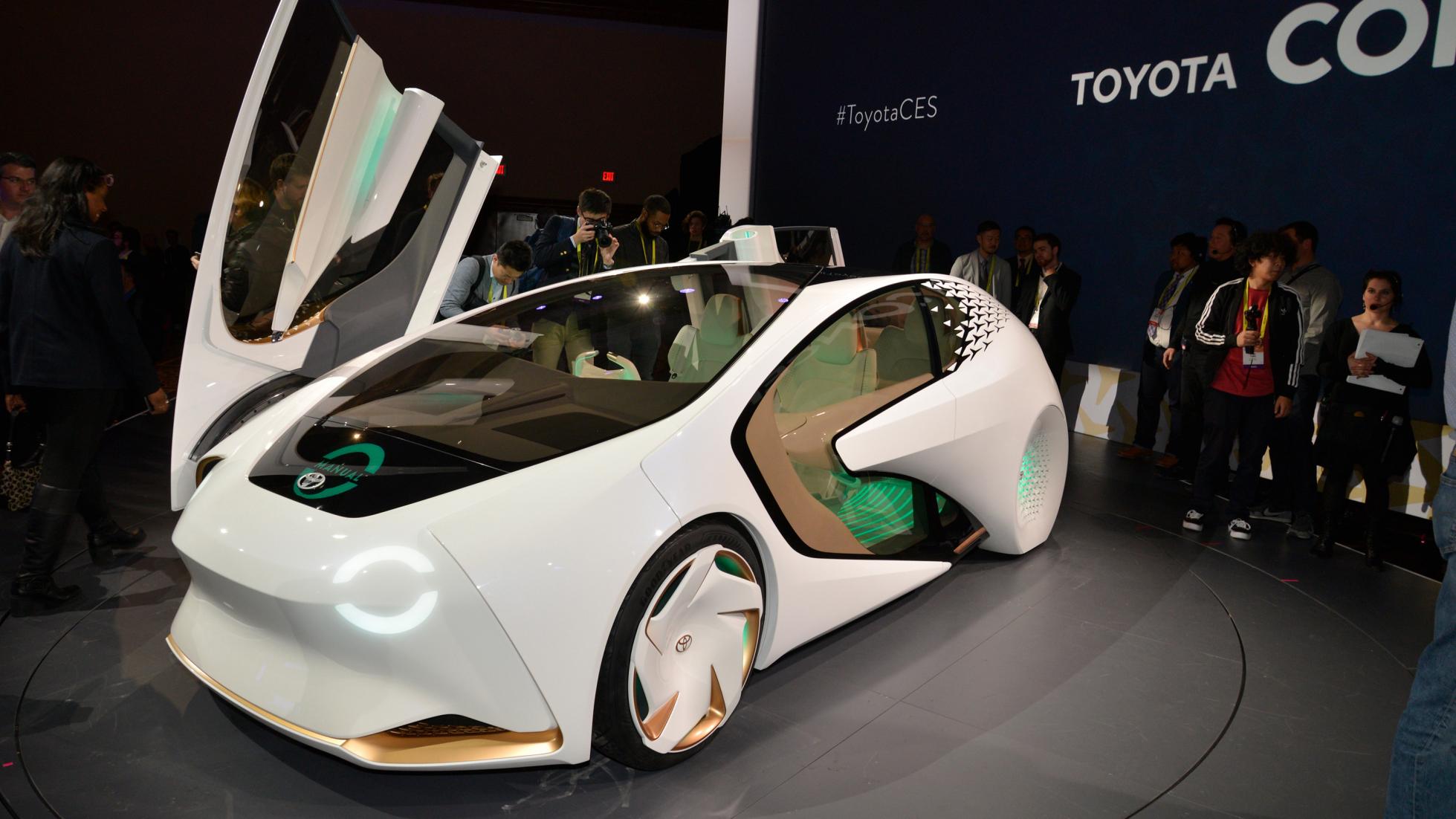 The new autonomous Faraday Future FF 91 model was also unveiled at CES 2017 – a spacious car that aims to compete with Tesla's Model S and Model X over performance and range. However, the real abilities of this car have still not been tested independently, so there's still a long way to go before it hits the roads.
Other companies like Bosch and Honda also revealed concepts for smart cars, but there was another urban mobility product that caught our eye: the Urb-E Sport, a great solution for light, foldable, and affordable transportation. It has multiple features, including a cargo basket and it can charge other devices on the go.
To make the roads safer, Continental is offering the Hi-Res 3D Flash Lidar, a sensor system that will help enable a more detailed and accurate field of vision around the entire vehicle, independent of day or night time and robust in adverse weather conditions.
Another promising technology is Valeo's 360AEB Nearshield, an emergency braking system that eliminates drivers' blind spots, bringing the vehicle to a stop in emergency situations.
Smart city tech – not just about transport
At a time when air pollution in many cities is at all-time highs, Plume Labs are offering a small wearable device called Flow, which tracks air quality around it, being able to measure dust, fumes and other gases, and also temperature and humidity.
There is also a lot of excitement around the possibilities of using IoT devices. Werner Struth from Bosch claims that the next big thing in IoT technologies is personalization, through which objects and sensors can 'act as partners with individuals'.
Michael Troiano, VP IoT Solutions of AT&T, talks about the IoT solutions that are coming to various cities, changing the way people interact with their cities and how cities become more efficient, even in areas like leak detection and industrial lighting:
The Smart Cities panel at CES 2017 talked about the great potential for technology and innovation to make cities better, but also called for realistic expectations and acceptance of the fact that every city will evolve at its own pace and will choose its own path.
Panelists also reminded us that technology doesn't necessarily need to be pushed into every little detail of our lives, but that we need to choose the best ways to use it so that it doesn't turn into an issue instead of a solution. That is why, according to Jim Doyle, President of Panasonic Enterprise Solutions, we need to first look at a city's individual needs rather than push every form of technology without addressing the core issues.
Sources: washingtonpost; urb-e; ces.tech; topgear; techcrunch; engadget; govtech; techrepublic
Photos: digitaltrends; topgear; urb-e; engadget; techspot