The city of Macau received the 2013 Guiness World Record award for the World's Largest Cube Mosaic. Toronto-based artists from the Cube Works Studio incorporated a pixel-art style to create a mosaic inspired by childhood classics. The mural includes images of the Chinese city of Macau and the city's skyline, measuring a phenomenal 13×200 feet.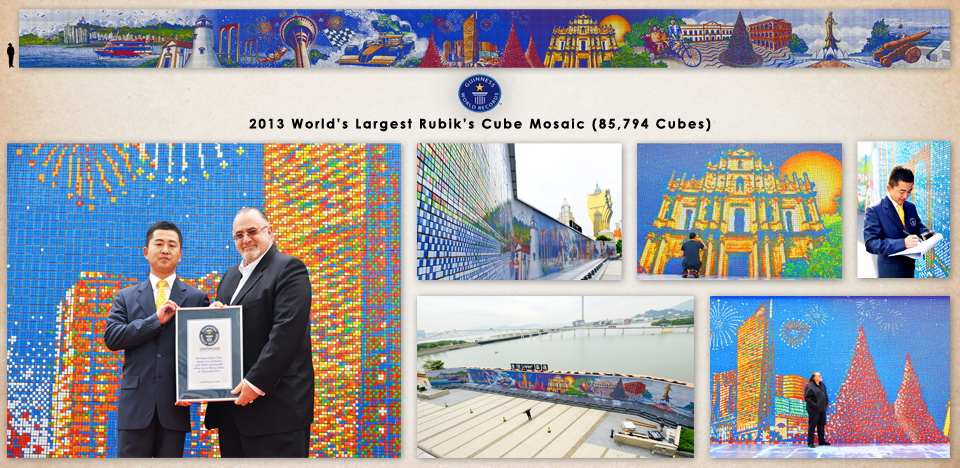 85,794 pieces were arranged with each small square representing a pixel. It took the team a few months to finish the project, with plenty of time dedicated to ensuring that not a 'pixel' was out of place. And it was well worth the wait!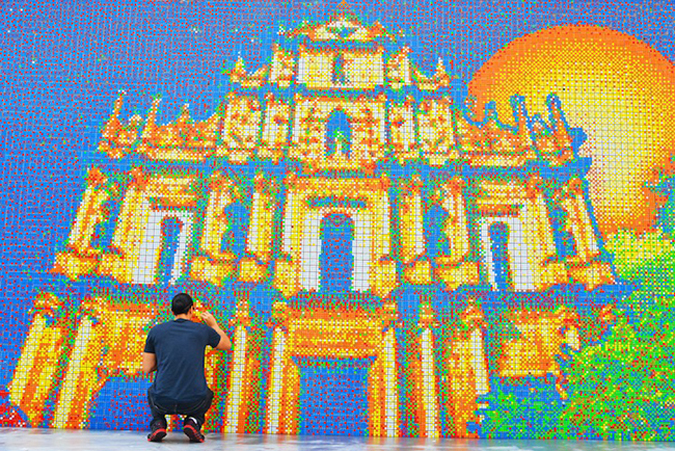 Cube Works Studio has become world renowned for their work, twisting Rubik's cubes and Rubik's-style cubes into stunning, cutting-edge works of art. As a small collaborative of specialized talents, the studio is focused on pushing the boundaries of modern art using the brightly-colored cubes as a distinct and universally identifiable medium.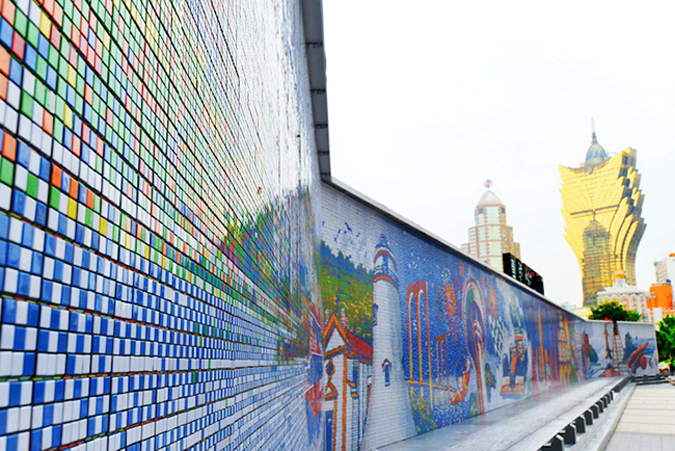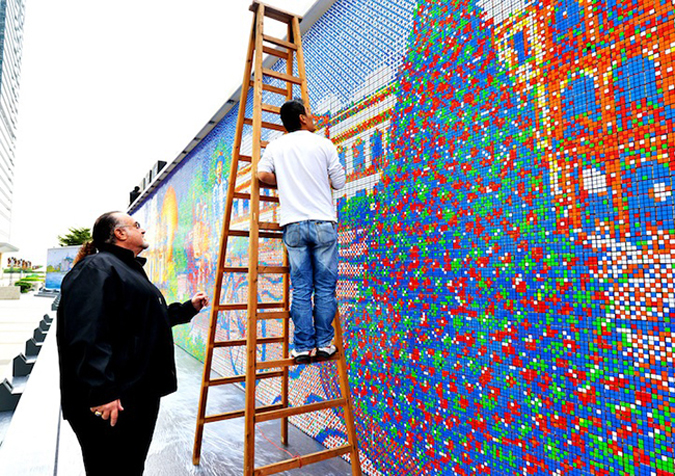 The works include original creations and Pop-Art references, as well as a focus on some of the more identifiable cultural icons of modern generations. While Cube Works is known for their work with cubes, the studio also features art created with Spools of Sewing Thread, LEGO bricks, Crayons, Dice and even mixed media on brushed aluminum panels.
Our works are meant to inspire, unite and invoke a sense of nostalgia by using common, tangible objects and methods to create impressive and entertaining works of art that can be appreciated and enjoyed by all.
Josh Chalom, Creative Director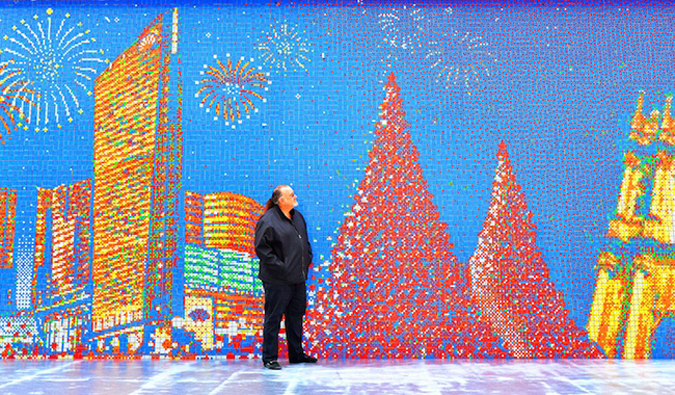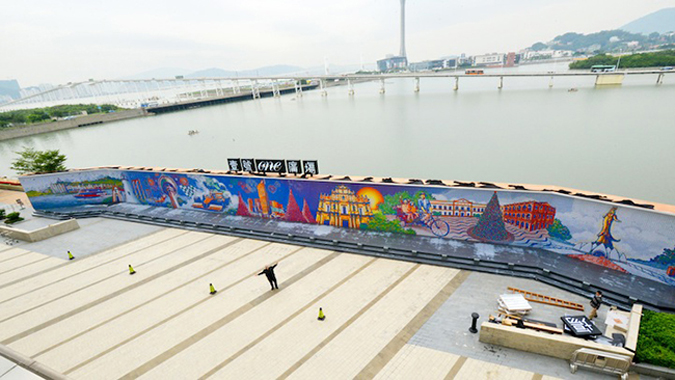 Source and Photo: Cube Works. Monorex