The United Smart Cities Project is a global initiative started by United Nations Economic Commission for Europe (UNECE), in cooperation with several high level and expert project partners. The main objectives encompass promoting sustainable development in cities at a global level, supporting cities in transition and developing countries to create smarter and more sustainable urban solutions.
In order to ensure sustainable development of urban areas and smart cities, this project focuses on establishing linkages between the public and the private sector. The project will work to develop cross-sector partnerships as well as to ensure the development of a sustainable, long-term, profitable network of Smart Cities.
According to the UNECE a Smart City should:
ensure access to adequate and affordable housing

provide access to safe, affordable and sustainable transport systems

enhance inclusive and sustainable urbanization

safeguard the world's cultural and natural heritage

reduce the number of deaths, displacements and losses caused by disasters

reduce its environmental impact

provide universal access to safe and accessible green and public spaces

support positive economic, social and environmental links between urban and rural areas

integrate innovative technologies and ICT within its different sectors
Based on these goals, the people in charge of this enterprise identified some key elements for building a smart city. These key elements were divided into 12 categories and the procedures to establish partnerships with private companies for each category started.
The first thing a smart city would require is a renewable energy source. Solar energy is an option with high versatility, from producing power for watches and calculators, to running cars, heat homes and producing power for running an entire city. The Smartflower Energy Technology was chosen for the Solar Energy category.
Mobility in urban areas is another important factor for growth, employment and sustainable development. Cities increasingly face problems caused by transport and traffic. Leitner Ropeways was chosen as a partner because they can alleviate many urban traffic problems, offer a reduction in congestion, less pollution, and a comfortable ride with a panoramic view for passengers on their ropeways.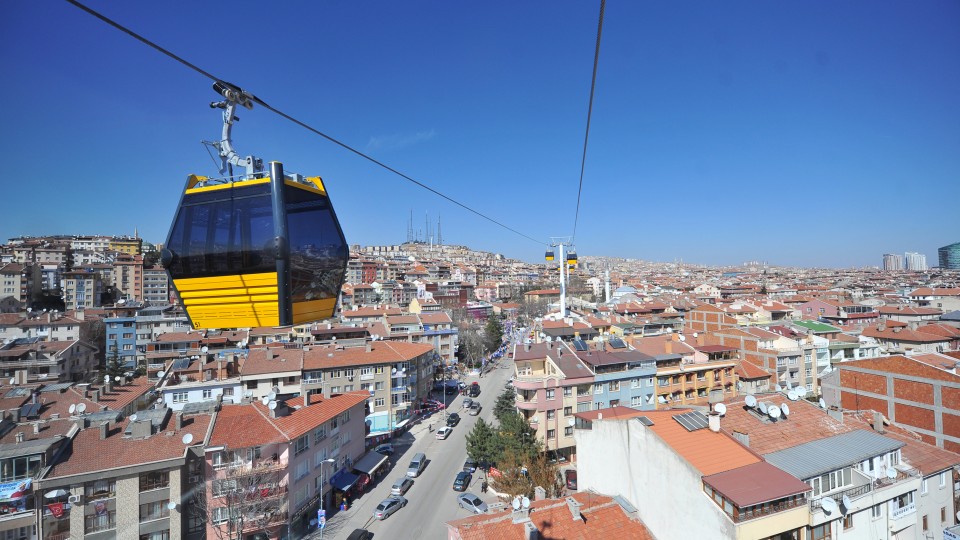 City investments that include a large information and communication technology component can enable the design of smarter cities that offer a better quality of life for their residents. Besides being more sustainable, these cities are also more intelligent and efficient in the use of resources, resulting in cost and energy savings, improved service delivery and quality of life. To this purpose, Serviceplan Group and New Frontier Group were chosen in this category.
Sustainable transport and mobility solutions play a central role in the city development. More electric vehicles and charging stations are important components of cities' smart infrastructure. Austrian Mobile Power alliance will provide this key element for the projects smart cities.
Other crucial elements for a smart city are waste management and smart urban development. Reducing, reusing, and recycling garbage generates significant environmental and economic benefits and is a key activity for building a sustainable future. Cities face major development challenges due to a high rate of urbanization. To assist them in their transformation into smarter cities with new urban development models used in smart and sustainable ways, Urban Development Services are needed and put into place. The partnership with SSI SCHAEFER was established with these two key elements in mind.
As for the other important elements of a smarter city like Safety and Security, Infrastructure construction, Financial Institutions, Health Infrastructure, Green Houses and Facilities Technologies, no private partners were announced so far.
This large-scale project and the partnerships created within it will certainly have a massive impact on building smarter and more sustainable cities. However, individuals should not simply rely on these types of developments to ensure a better future – we should all do everything we can to help our world reach that goal. While our gestures may not be recognized now, we need to take action to create a better world for ourselves and our children. 
Source and Photos: United Smart Cities website, United Smart Cities – Brochure