The fourth edition of Urban Talks conference took place on the 10th of May at POINT Hub in Bucharest, following an innovative partnership between UrbanizeHub Romania, the World Bank and the Dutch Embassy.
On the 11th and 12th of May, at Mindspace Pipera, the event continued with an Urban Innovation Hackathon: 5 mixed teams of architects and programmers looked for solutions for the urban problems that were identified at the conference, with a special focus on the urban mobility problem.
During this conference, three strategic reports were launched: Metropolitan Romania, Guide for foreign investments and Guide of Good Practices in Urban Development in Romania.
World Bank partners presented the results of their campaign – the biggest public consultation project from Romania, in which over 100,000 people voted for the projects that they considered most important for the cities they live in.
The conference ended with two panels of local government representatives: the first was focused on cities, such as Galați or Sinaia and the measures they should take in order to develop economically, culturally and socially; while the final panel brought together the leaders of metropolitan areas from Oradea, Constanța and Brașov, three of the major cities in Romania, who pointed out Romania's need of developing at the metropolitan level and also the long-term vision regarding infrastructure and investments for metropolitan areas.

In the second and third day we held a contest for urban solutions, with 25 participants in 5 groups and 10 mentors. Projects in the Urban Innovation Hackathon were divided into two categories: new solutions and existing solutions. All of them had to address the issue of urban mobility.
The existing projects that won a prize were:
Be On Time – an app that offers data analytics to the local administration directly from the present situation. It also comes as an integrated solution that brings together various means of transportation, especially public transportation, and offers the possibility of purchasing a ticket through the app and also watching the live location of vehicles.
RETGO, an app that uses pre-order and pre-pay as a way to streamline the food & drink services, reducing queuing time and promoting a longer and more relaxed lunch break for the employees.
The new projects that won a prize:
TIPE, a carpooling project where businesses promote and offer incentives for this type of activity (for example by offering free parking spots or vehicles for work, etc). After carpooling becomes more popular, the project proposes introducing special lanes and parking lots for these vehicles.
The Motioneers proposes "tactical urbanism" as a solution to improve pedestrian traffic and routes nearby the Aurel Vlaicu/Pipera but also the quality of the public space. The problematic areas can be highlighted by using red balloons for example, which could also bring awareness.
miriaHUB – the name comes from miriaPOD, which is basically a pedestrian and bike-friendly bridge that crosses high-traffic areas. The project can be financially supported by a community, miriaCOM, that includes people which would be willing to pay a monthly amount of money in order to support a project that ensures a better mobility for their city.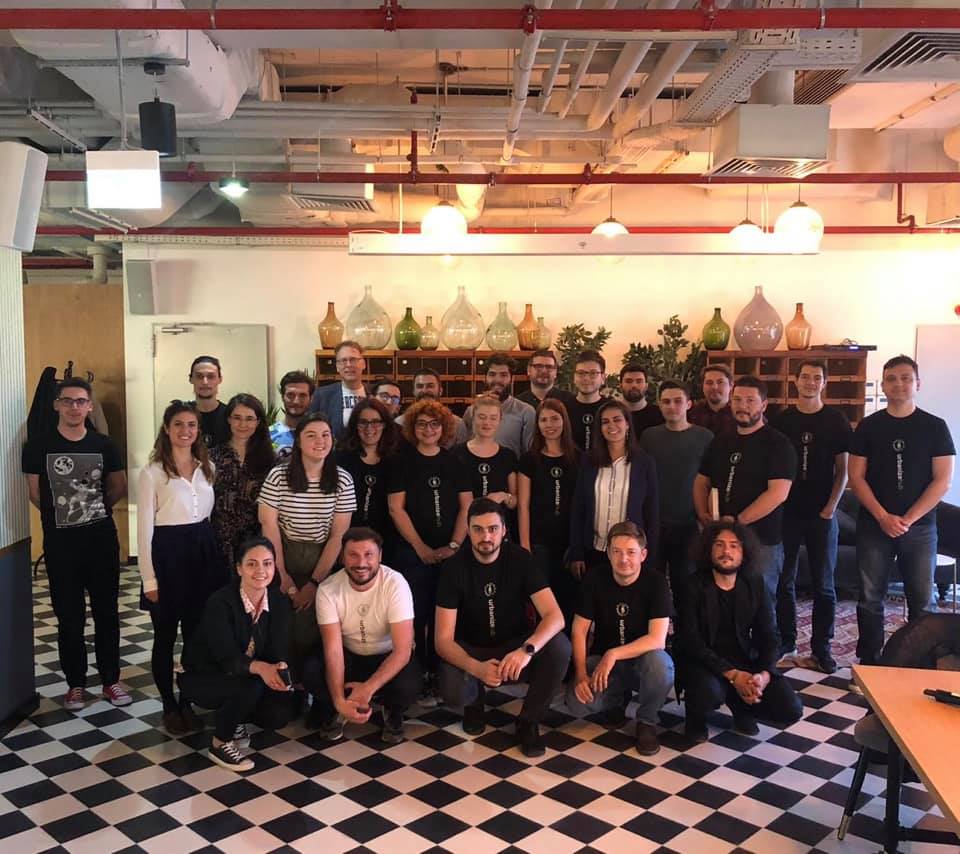 UrbanizeHub continues to seek smart and sustainable solutions for our cities. Join us for our next event, taking place in Timisoara, Romania on October 4-6, 2019 or our four planned events in 2020, in different cities in Romania.