We are all familiar with the catch-phrase "Think global, act local". This remarkable TED Talk (found below) is the perfect representation of that, placed in a larger frame that Majora Carter calls "local eco-entrepreneurship". She argues for smart infrastructure, for healthy local economic systems and for "hometown security", using the example of three practical visionaries across the US.
Currently, tax-payers pay about 60 thousand dollars per year for sending a person to jail – providing for prison maintenance, for conditions for convicts and so on.
However, two thirds of convicts go back to jail at some point after getting out. Let us think for a moment about the fact that 60 thousand dollars is more than enough to send a person to Harvard as well.
Brenda Palms-Barber, who used to help ex-convicts reenter society, started a skin care products business, as an initiative for social innovation. Brenda hired people who seemed unemployable, combining employment experience with training and with teaching life skills.
Beneficial results were quick to show up, as only 4% of the people who went through her program have gone back to jail. Consequently, this business could also be seen as an initiative that builds productive citizens.
On the other side of the US, in Los Angeles, Andy Lipkis is working to cut infrastructure costs associated with water management. What his efforts aim at is a more livable city.
LA has awful water management issues, as there are harsh droughts as well as brutal floods. A few years back, Andy's team managed to convince LA officials not to spend 200 million dollars on replacing the asphalt around several schools, but instead, to go for trees and other greenery.
Thanks to his strong economic-based persuasion, 20 million squares of asphalt were either replaced with greenery or avoided, while electrical consumption went down (for commodities such as air conditioning). This led to massive net savings and to healthier students and school employees.
Innovations also took over the mining business, as the new "mountaintop removal" technology has drastically reduced the number of actual people needed for the job. Instead of the thousands that used to go underground, nowadays, a dozen people can literally move mountains.
However, the cost is high as the procedure implies horrible environmental effects such as intense air and water pollution.
Social problems such as unemployment, domestic abuse, alcohol abuse and health issues are soon to follow for the locals. Moreover, the new mining technique completely erases the potential wind energy of the area.
Judy Bonds, who spent years trying to raise awareness about these issues, while also studying the costs of "mountaintop removal" compared to renewable energy potential, was diagnosed with lung cancer – precisely what she was trying to protect people from.
What these people have in common is their identity as practical visionaries, argues Majora Carter. They look at the demands of the world and at the money flow that meets those demands, usually arriving at the conclusion that the cheapest and most immediate solutions are usually the worst, generating undesirable long-term effects.
Moreover, these solutions create a category of "expensive people", as the state pays serious amounts of money to sustain them. The main types of "expensive people" would be the unemployed ones, along with traumatized war veterans and people coming out of jail.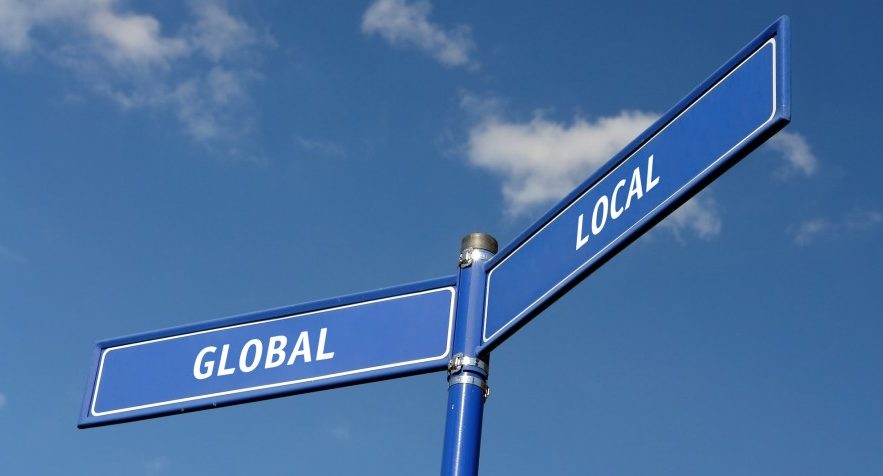 What we should do is avoid immediate solutions, or at least study them thoroughly. We have to act in such a way that we prevent problems in the future, such as social problems on a local level. Local solutions and local markets are the answer.
This is also feasible for the issue of poor waste management which usually occurs inside poor communities. Local markets for recycled materials could be set up, while incentives for using recycled materials as raw materials for manufacturing would tone the problem down.
Food systems, especially rural food systems need more integration as well, but they need a locally-oriented integration. That would consequently lead to more economically viable food systems and would alleviate social issues.
What Majora Carter is arguing for is called "smart infrastructure", whose ultimate aim is the creation of an integrated network of regional jobs, that would have extremely beneficial effects for communities.
Smart infrastructure can offer cost-saving methods for cities in handling social needs as well as regular infrastructure, therefore enhancing local economic stability.
This is all part of the innovative trend called "hometown security", which generates global wealth from local wealth through strong community empowerment and local solutions. After all, the sum of the local is the global.
Source: TED
Photos: ims, Spinnup, Thomas Innovation, CR