The Flint water crisis brought long overdue attention to the state of U.S. water infrastructure. Repair and development costs, north of a trillion dollars by some measures, are jaw-dropping. And water management is being scrutinized – from the top down – to figure out how these costs are going to be paid for.
Fortunately, the costs of water modernization can be quantified, forecast, and accounted for years in advance. Unfortunately, communicating price and service changes to the consumer is tough.
How loudly will utility customers howl at inevitable rate increases? How much time will this cost customer service representatives who field calls of confusion and frustration? Will bill delinquency increase, especially for lower income utility customers, who don't have the ability to monitor their usage and control their costs?
An example: At the height of last year's California drought, the customers of a prominent southern California water district replaced their board because of a drought rate hike. This rate increase was necessary to meet fixed operational costs. The local community did not agree, was not informed, and did not have a good relationship with the utility or simply did not understand the complexity of water delivery – so they voted out their board.
To implement much-needed water infrastructure repair and development, water utilities must find effective ways to communicate with their customers. Utilities that invest in their customer relationships today will benefit today, tomorrow, and every day afterwards. Forming these new bonds will require
a) improved communication,
b) meeting customer expectations for mobile device access, and
c) empowering customers with information in support of shared water-use efficiency goals and utility operational efficiency.
J.D. Power Senior Director Andrew Heath recently published a Water Utility Residential Customer Satisfaction Survey, where he found "significant need for major investment in water infrastructure nationwide…and in order for the water utilities to be able to make that investment, getting the backing of their customers is going to be key."
How are utilities accounting for an increasingly digital customer base? Accenture recently found that digitally-engaged utility customers have higher satisfaction with their utility, greater program participation, increased information sharing and more trust in their service providers. It's also easier (and cheaper) to send emails or automate leak alerts digitally, than by paper and post.
How are utilities accounting for a customer base that increasingly speaks a language other than English at home? Do they feel heard or supported? As a software provider for utilities, my team and I have been reflecting on this question a great deal lately.
We recently evaluated U.S. Census Bureau language data specific to our service areas. And we found that half of the cities we partner with have greater than 30% of their population who speak a language other than English at home.
In at least a quarter of the cities we partner with, greater than 50% of the population identify as Hispanic. One step we have taken as a company to help address this challenge was to build DropCountr HOME.es – the first Spanish-friendly customer portal for water utilities.
HOME.es is the first dedicated customer portal built natively for iOS and Android that connects English-speaking utilities and staff with their Spanish-speaking communities. In addition to detailed information about household water usage, Dropcountr also provides a channel for communication between utilities and their customers: alerts, rebates, billing information, FAQs.
I'm proud of the steps we have taken to build tools that make water management and saving accessible to more people. At the same time, we will need many more innovations in the water space to deliver real water savings and infrastructure improvement for our communities.
If you have any thoughts about additional strategies to bring real change and cost savings to our water systems, I'm all ears – you can reach me at @dropcountr on Twitter.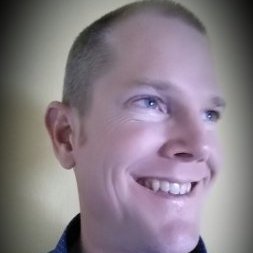 Robb Barnitt is the Founder & CEO of Dropcountr, which provides tools to utilities in communities like Monte Vista (Montclair, Chino), Denver, and Austin to help them better communicate with their customers. Dropcountr delivers simple but powerful water analytics and customer engagement software that is compatible with all meters, regardless of manufacturer or read interval.