UrbanizeHub's project, People Shaping Cities for The People, concluded this November in Oradea. We are glad to announce that we had 35 speakers coming from sectors such as public administration, NGOs, EU Parliament or business.
The aim of People Shaping Cities for the People was to empower the citizens to play a more active role in the public life and the life of their cities. We achieved this goal by organizing two UrbanTalks, where we brought the administrative sector, the private sector and the NGOs together to present their initiatives and thus show how it is possible to have cohesive approach where everyone is involved in co-designing the smart cities. In addition, at the Urban Hackathons we sponsored solutions coming form the citizens that wish to be involved in solving issues regarding environment, mobility, health and well-being of cities. We conducted two UrbanTalks this year, the first one in Brașov and the second in Oradea, that were part of the People Shaping Cities for The People project. The structure of both events was in 7 panels with 35 speakers in total and 2 roundtables.
The events' strenght lies in bringing together experts from different sectors whose goals are the development of communities. For UrbanTalks Brașov, we invited Lara Tassan Zanin (Head of European Investment Bank in Romania), Laura Hetel (Policy Officer, Future Urban Systems & the Climate-Neutral and Smart Cities Mission), Oana Bodron (Project Adviser European Commission, Health and Digital Executive Agency – The Importance of Participatory Governance), Nicolae Ștefănuță and Siegfried Mureșan (Members of the European Parliament), Marius Cristea (Senior Urban Development Specialist),  Flavia Fitoiu (Operational Director Coresi at Nhood), Razvan Atim (General Director Eastern Europe UI Path), Fred Sitbon (Smart City Lead for Microsoft Central and Eastern Europe), Andreea Bulisache (National Technology Officer Microsoft Romania), Tomek Olejnik (General Manager Central and Eastern Europe, Amazon & Jakub Manikowski), Victor Dijkson (Landscape Architecture at Vic Landscapes, The Netherlands), George Zaharia (Smart City Manager, FLASH LIGHTING SERVICES SA), Radu Vanturache, Samuel Stancu and Mihai Ioniță (UrbanizeHub), Vlad Oprea (Mayor of Sinaia), Dragoș David (Brașov Metropolitan Agency), Adrian Purcaru (Advisor Urban Development Department, Central Regional Development Agency) and Flavia Boghiu (Vice Mayor of Brașov).
For UrbanTalks Oradea, we had as guests the following: Marcel Ionescu-Heroiu (Senior Urban Development Expert), Eva-Viorela Sfarlea (Urban Development Expert), Mihai Danciu (Architect/Urban Regeneration Expert – Urban Regeneration of Railway Areas), Laura Hetel (Policy Officer, European Commission, Future Urban Systems & the Climate-Neutral and Smart Cities Mission) ,Bianca Muntean (Transilvania IT Cluster, Cluj-Napoca) ,Fred Sitbon (Smart City Lead for Microsoft Central and Eastern Europe), Mirela Marcut (University of Oradea – Digital Innovation for Citizens), David Achim (MakeIT in Oradea – Accelerating the startup ecosystem in Oradea), Mihai Ionita (UrbanizeHub – European Bauhaus Project about Participatory Urban Mobility), Claudia Abrudan (Executive Director, Community Foundation Oradea), Raluca Munteanu (Iulius Group Investment in Romania), Alina Silaghi (Oradea Local Development Agency), Vlad Gheorghe (Member of the European Parliament), Florin Birta (Mayor of Oradea), Ilie Bolojan (President of Bihor County Council), Marcel-Ioan Bolos (Director, North-Western Regional Development Agency).
Our online audience reached about 195.000 viewers after the event in Brașov and 350.000 after the event held in Oradea. Those who watched our live transmissions had the opportunity to engage with the speakers and ask questions. Their questions were answered either during the UrbanTalks or in private, after those who watched connected with our guests. In this article, we will mention some of the guests and their interventions at both UrbanTalks.
Shaping a Vision
The first panel in Brașov was called Vision, Strategy & Investment in Cities for the People and started with the intervention of Lara Tassan Zanin (Head of European Investment Bank in Romania), who discussed about assisting municipalities in projects regarding mobility, infrastructure and strategic planning. Laura Hetel had the second intervention, where she announced for the first time the Mission of the EU for 100 climate-neutral cities by 2030 and the great funding opportunities cities that enlist for this goal can access. We also enjoyed the interventions of Marius Cristea (Senior Specialist Senior on Urban Development) and Oana Bodron (Project Adviser European Commission, Health and Digital Executive Agency), who talked about the challenges public administrations face when consulting the people as well as tools for an efficient engagement with the public.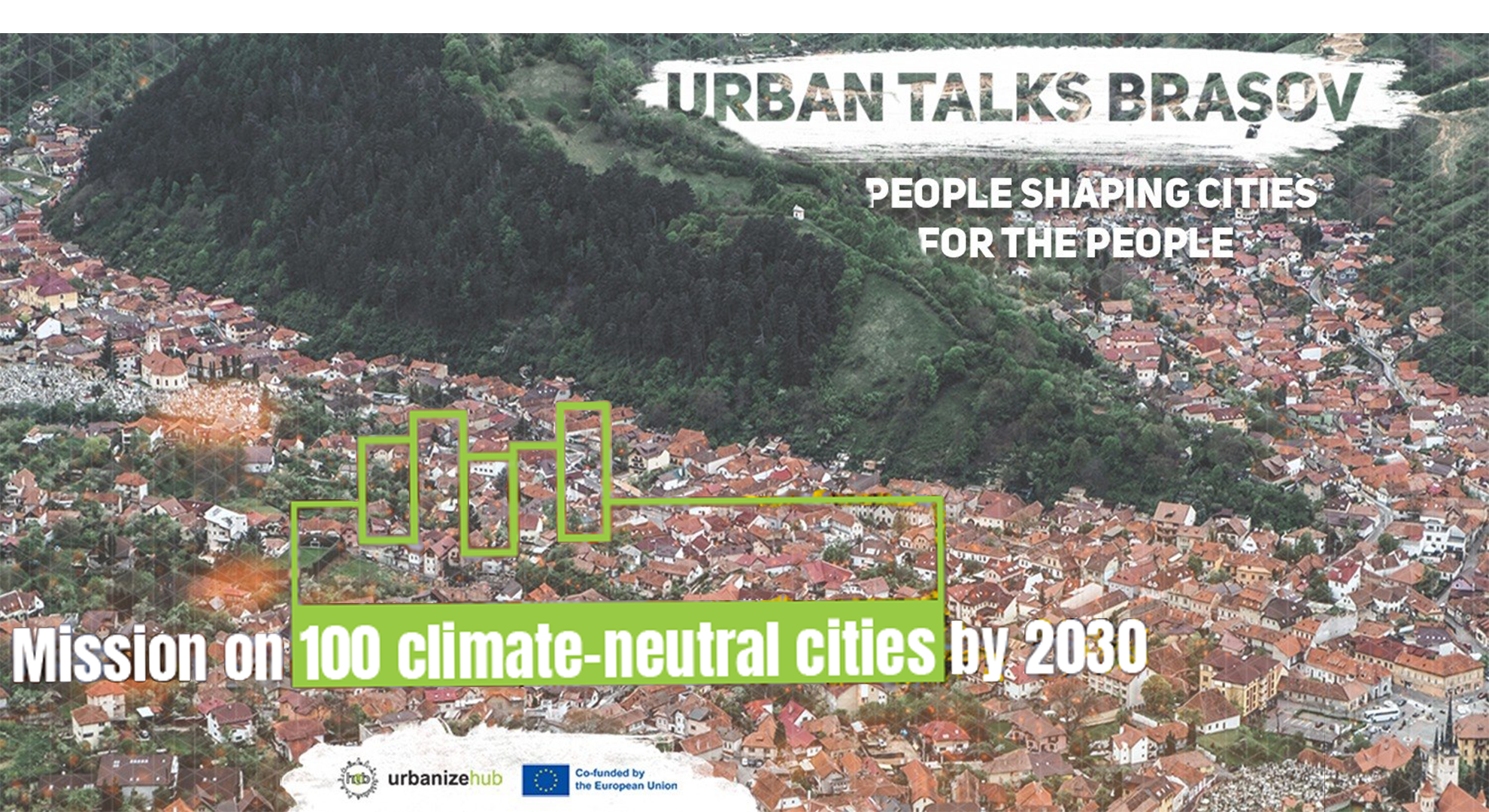 Public Sector's Initiatives
UrbanizeHub seeks to involve citizens, stakeholders and the public administration in projects of interest for the cities. This is why we facilitate the interaction between the three actors. For this goal, we invited representatives from the city halls and public administration to talk about their plans for developing the communities. At UrbanTalks Brașov, we consider noteworthy the intervention of Flavia Boghiu, Deputy Mayor in Brașov, talked about the risk of not consulting the people on how they see their community in the future. She believes that communities have to be consulted and the actual public administration takes steps in this direction. What Flavia Boghiu tries to achieve is a shift in the public mentality so that the citizens of Brașov will think about their future in greener terms, they will be more engaged in environmental actions and will be more concerned about the identity of their city.
The administrations present at UrbanTalks Oradea are also concerned how their communities can get closer to the ideals of the future. For UrbanTalks Oradea, we can mention the important interventions of Viorela-Eva Sfârlea, Expert in Urban Development, talked about the plans of Oradea to attract digital nomads, proposals for a child-friendly city and greener urban mobility. Alina Silaghi, Director of Agency for Local Development Oradea, tackled the subject of industrial parks and how the county of Bihor is responding to the needs of investors as well as supporting the local entrepreneurs so that the whole county develops, not only the municipality of Oradea.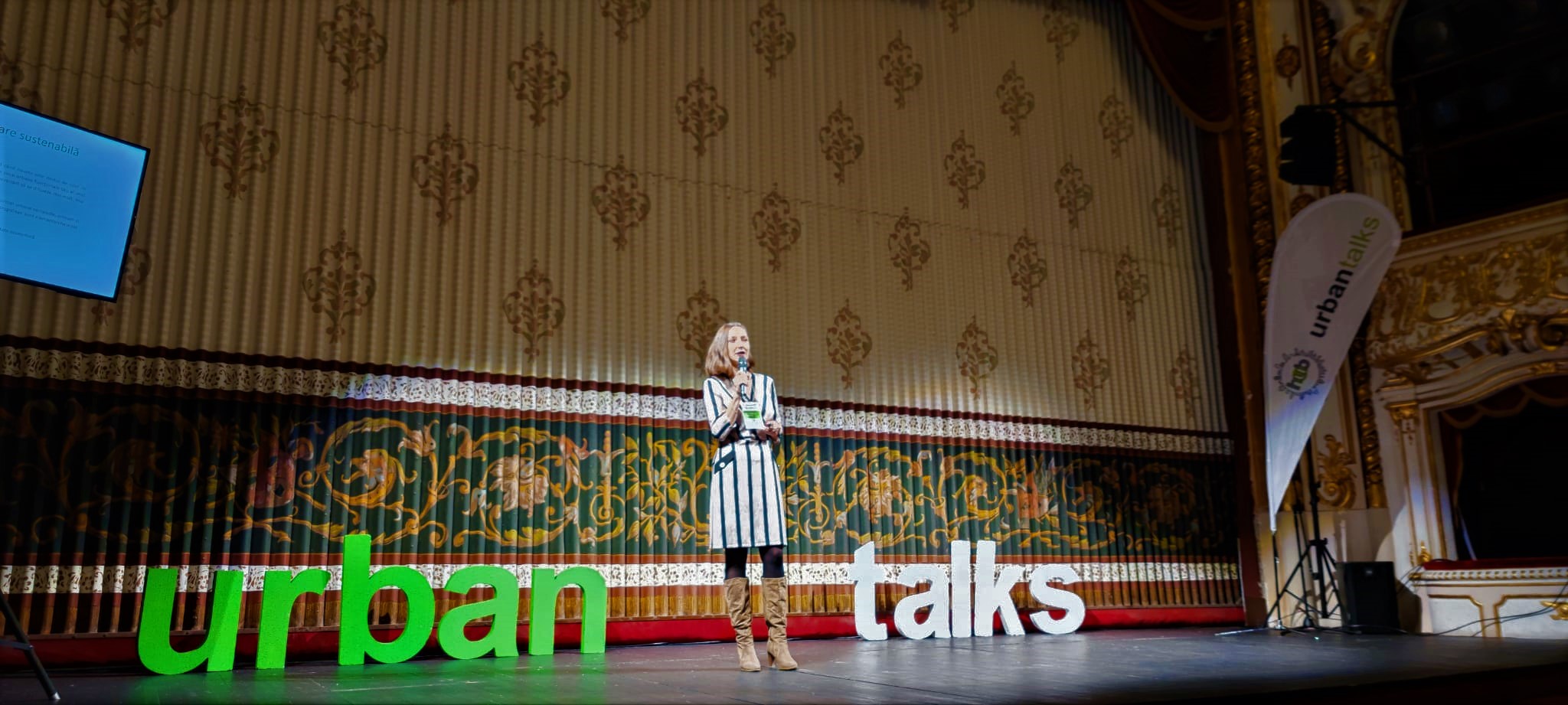 Private Sector's Initiatives
A solid community can be built only if it responds well to the projects of entrepreneurs. We selected one noteworthy intervention from Brașov, that of Flavia Fițoiu, Operational Director Coresi at Nhood, who talked about how important it is for an investor to develop its business on concepts such as collaboration between citizens and the public sphere, susteinability and the needs of the resident. She talked about the importance of responding to the multitude of requests the citizen has. The company she represents first of all gets to know the community before drafting a project so that it will be well-received by the community. Thanks to this approach, about 600 causes were financed by the group and the neighborhood built by Coresi is one where citizens have the most initiatives for projects.
In Oradea, Raluca Munteanu talked about Iulius Investment Group's projects for transforming malls into spaces where the community can feel like home, where they can enjoy the green spaces and relax in the gardens offered both in the cities of Timișoara and Iași. She also emphasized the group's dedication to develop susteinable projects and promote a healthy lifestyle. By seeing the before & after photos of the areas where Iulius Investment Group developed the building projects we can see that their actions stay true to their vision.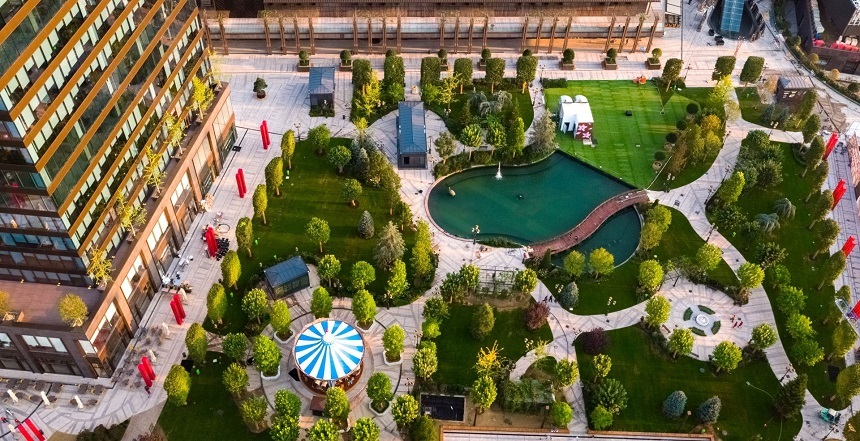 Solutions for a Digital Future
We are proud that we managed to bring together experts and examples of solutions for the urban challenges we face. Just to name a few, we had Fred Sitbon, Smart City Lead al Microsoft, who talked about how much technology helped the administration of Asnières-sur-Seine to craft policies according to data provided by intelligent sensors installed all over the city. David Achim talked about how Make IT in Oradea tries to generate start-ups and offer opportunities for young people with an interest in IT to pursue their vocation. Mirela Mărcuț presented the city of Darmstadt, which gave us a glimpse on how beside smart infrastructure we can help citizens adapt to technology and craft public policies accordingly. Also, Bianca Muntean from Transilvania IT Cluster talked about her cluster's project focused on raising awareness about the opportunities technology has both for public administration and also community. Thanks to one of its projects, Innovation Camps, the city of Cluj-Napoca was one of the finalists in the competition for most innovative cities in 2020.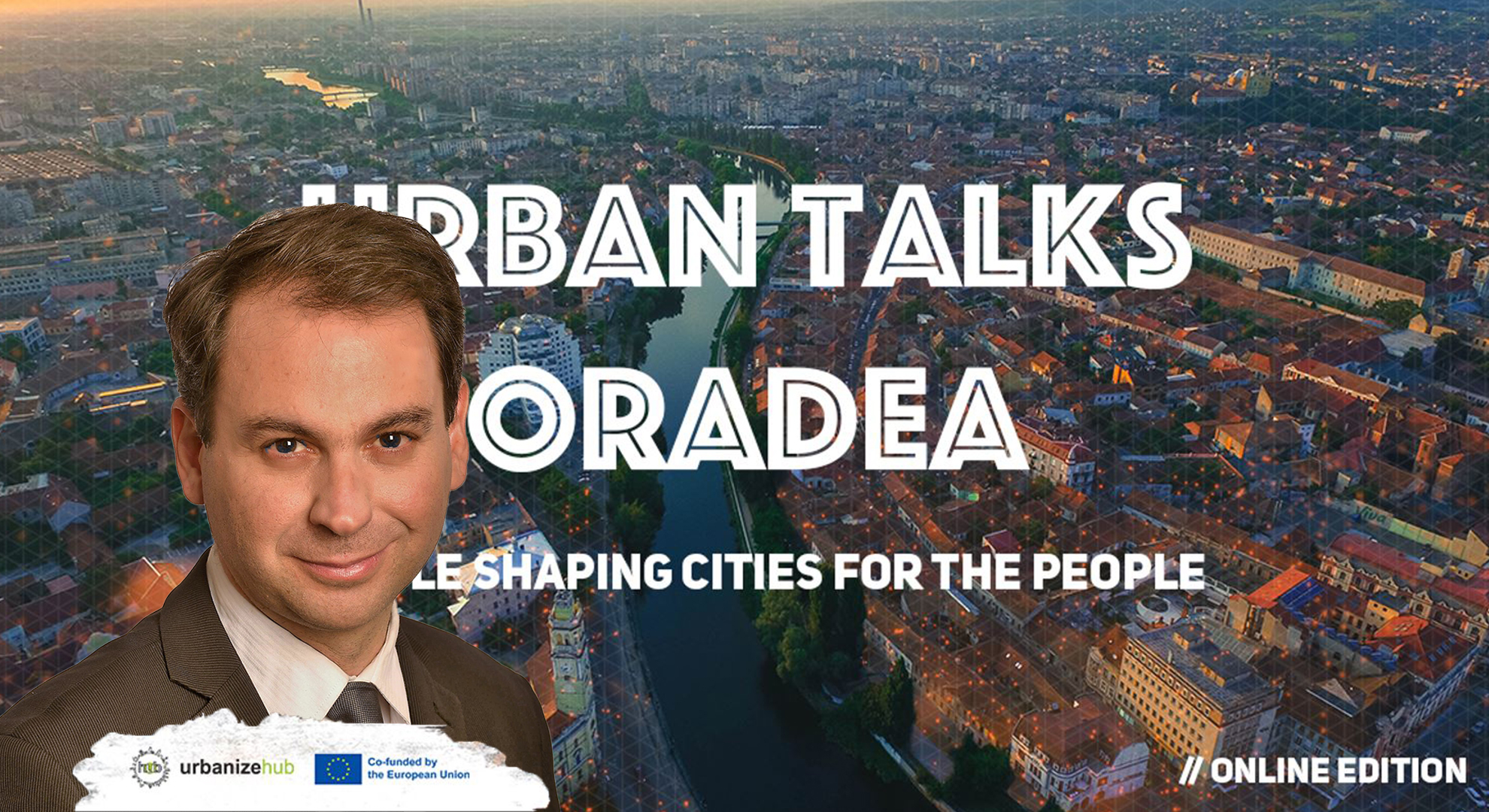 Diplomacy at UrbanTalks
The Japanese Ambassador in Romania, His Excellency Hiroshi Ueda, announced the interest his country had for open collaboration with Romania in the area of smart cities as well as his willingness to explore possibilities of working together in projects of interest for the two countries.
Three Romanian Members of EU Parliament, Nicu Ștefănuță, Siegfried Mureșan and Vlad Gheorghe, spoke at these events about the opportunities our country and our cities will have in the near future and explained the expectations the European Union had on long term.
On the stage of UrbanTalks Brașov, it was the first time the European Commission's mission for "100 Climate-Neutral Cities by 2030" was announced in Romania. We took this even further and informed our viewers and members of the public administration about the enormous opportunity the mission offers for the cities through articles published on our websites as well as private discussions.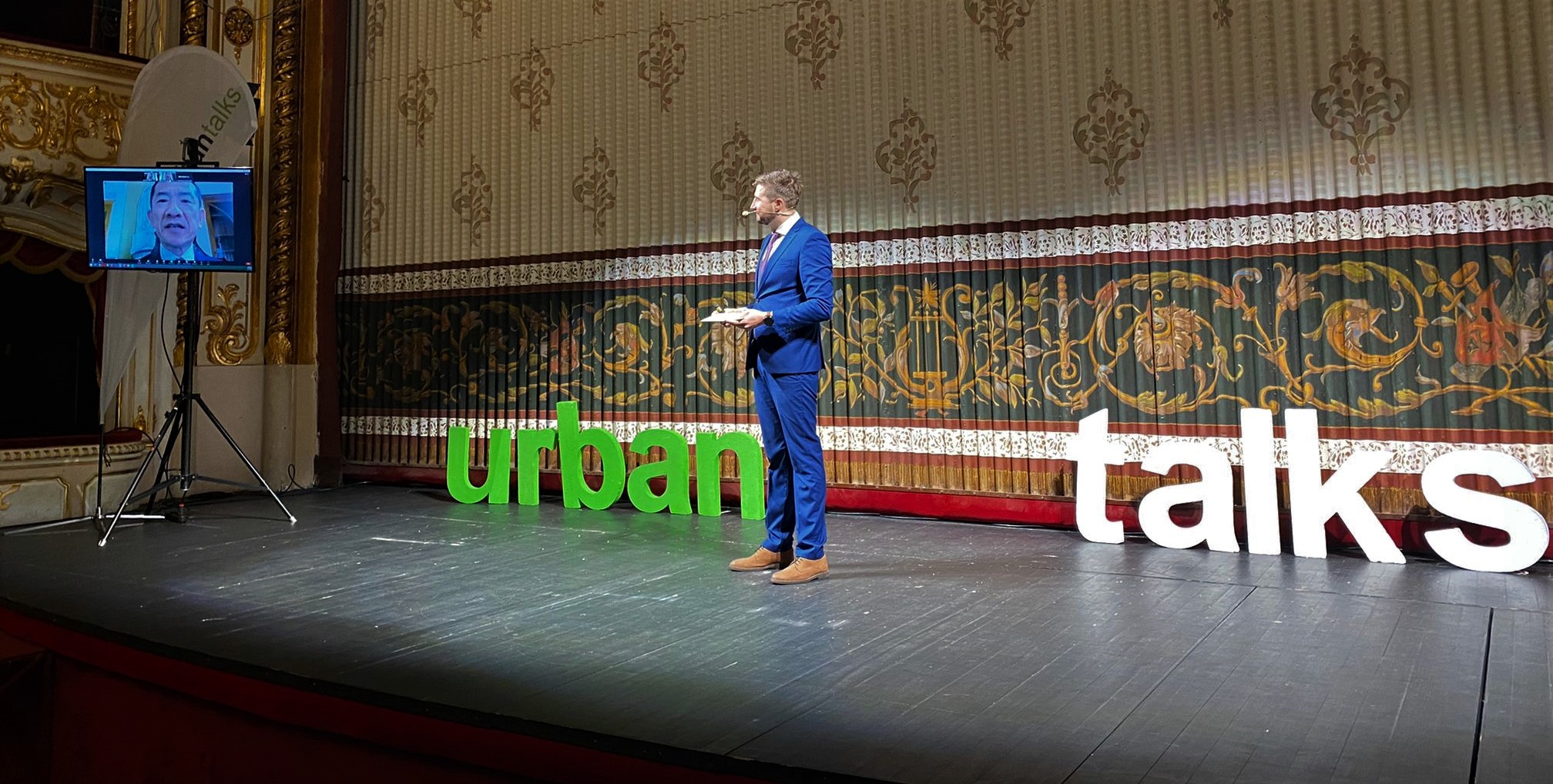 Participatory Urbanism
UrbanizeHub strongly believes that people need to have a more powerful role in shaping their cities and participatory urbanism is a tool to achieve this goal. To start from a personal example, we presented three projects that were generated by UrbanizeHub, two of which were already completed.
Samuel Stancu presented the first one, which is still in development, and it is called the Line Project. UrbanizeHub is a facilitator between the residents of District 6 of Bucharest and the City Hall. We help collect the people's requests and visions for how a future liniar park will replace a train line which is no longer in use.
The second project was presented by Radu Vânturache and is called Proximity. It was a contest between architecture students who had to generate solutions for green public spaces in the city of Lugoj. The final stage was a vote given by the community of Lugoj as well as the verdict of a board of experts regarding which one of the selected ideas will be implemented.
The third project was presented by Mihai Ioniță and is called Lugoj: For Kids, by Kids. This one has also an educational aspect because we invited secondary school pupils to help shape the city. We installed sensors on their bikes and collected data as to where they most frequently cycle. This data was later handed to the City Hall and will be used to design future bicycle lanes. Also, Lugoj:For Kids, by Kids is a project funded through New European Bauhaus, which means it can be scalled and implemented in other European cities.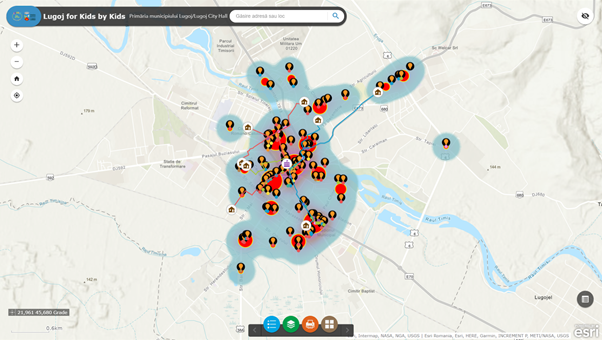 UrbanTalks Roundtables
Both in Brașov and Oradea we concluded the first event with a rountable where we invited decision-makers to debate on topics such as susteinability, what would the future of Romania allign to the vision of the European Union and which examples of good practice can be imported as well as exported between Romanian public administrations as well as between Romanian and European cities.
In Brașov, our speakers for the roundtable were Siegfried Mureșan (Member of the EU Parliament), Nicolae Ștefănuță (Member of the EU Parliament), Flavia Boghiu (Deputy Mayor of Brașov), Vlad Oprea (Mayor of Sinaia), Dragoș David (Representative of the Brașov Metropolitan Agency) and Adrian Purcaru (Counselor at the Department of Urban Development for the Agency for Regional Development – Centre).

In Oradea, we had the pleasure to talk with Vlad Gheorghe (Member of the EU Parliament), Florin Birta (Mayor of Oradea), Ilie Bolojan (President of County Council Bihor), Marcel-Ioan Boloș (Director of the  Agency for Regional Development – North-West) and Marcel Ionescu-Heroiu (Senior Expert on Urban Development at TBC).
Both UrbanTalks were moderated by the UrbanizeHub founder, Grațian Mihăilescu.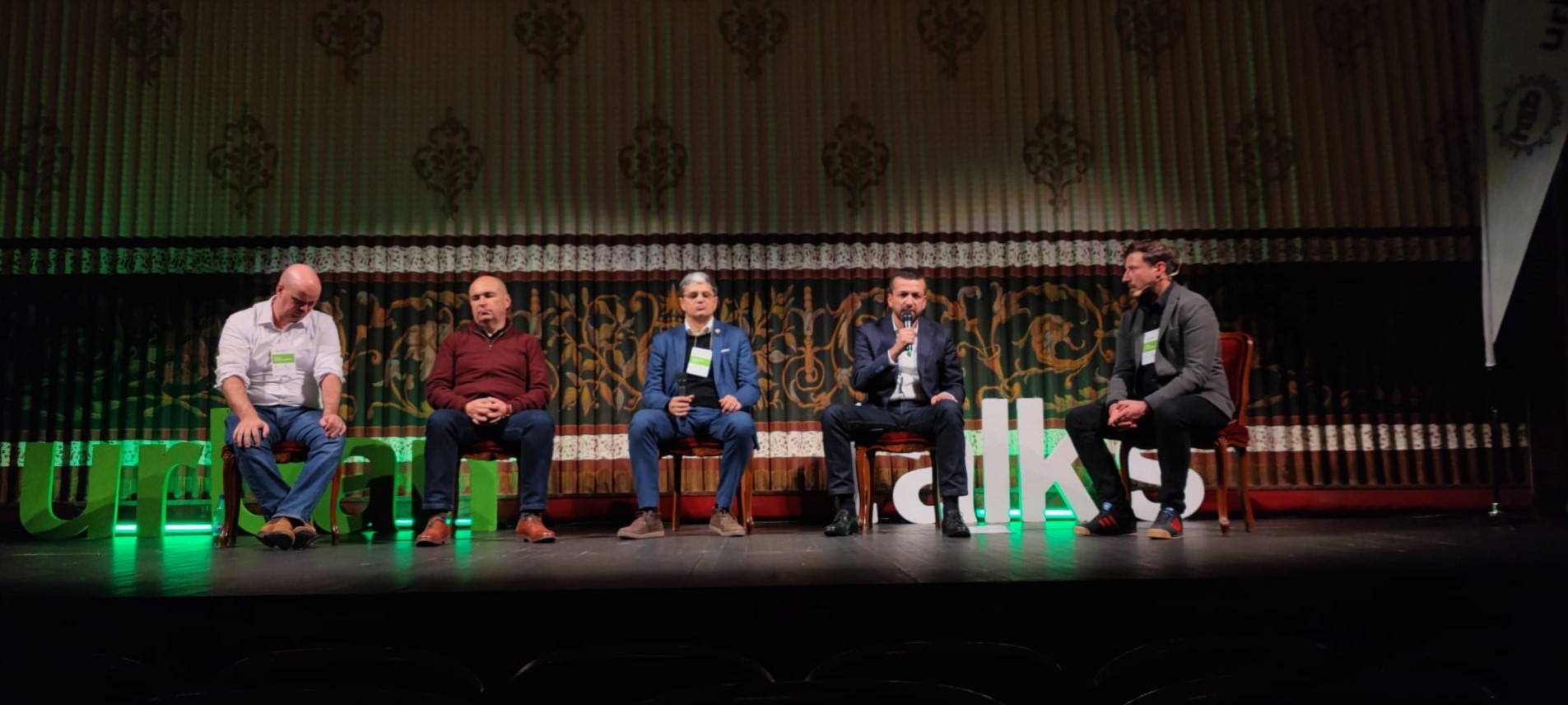 Urban Innovation Hackathon
The second day of the People Shaping Cities for the People event was a contest of solutions for urban problems in Brașov and Oradea. 17 teams (3 from Brașov and 14 from Oradea) presented their proposals for urban mobility, public spaces, climate changes and digital solutions for future cities. We managed to convince businesses to sponsor the contest, so that the winning solutions received a total of 4000 euros, 1000 euros for the two prizes offered in Brașov and 3000 euros for the four winners in Oradea.
Brașov's winning solutions referred to bettering the mobility in the city and creating a botanical amphitheatre for schools. The first prizer in Oradea was Rastel.io, which conceptualized a project about safe parking stations for bikes. The stations will be designed by artists and offer data in real time about the free spaces for bicycles through an app, so that the owner is fully informed about possible locations for parking the bikes and he can also reserve a spot for when he arrives.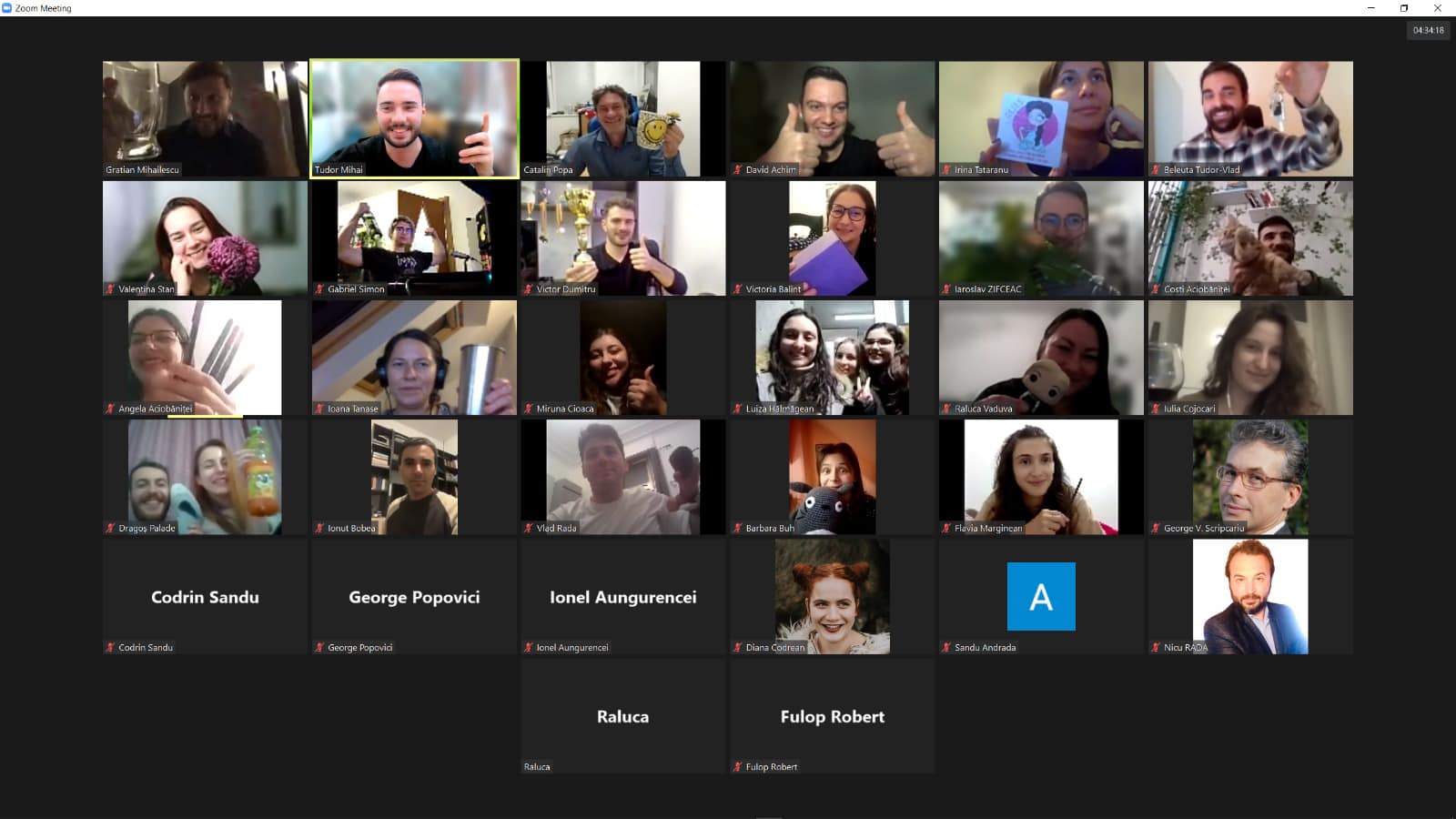 What does People Shaping Cities for the People mean for UrbanizeHub and our future goals?
We are glad that our initiatives were well received by both participants and the large public. We created an opportunity for our guests to present their initiatives in two UrbanTalks, we created an environment which encouraged networking and which centered on ideas of smart cities. One of the achievements we are satisfied about is the announcement of Laura Hetel about the EU Mission for 100 climate-neutral cities by 2030. This offered a great start for conceptualizing future plans for projects dedicated to green transition as well as encouraging Romanian cities to apply for the mission. We also take pride in having members of the EU Parliament present and we believe that bringing the Union closer to home is vital for shaping the identity of communities. Probably the greatest challenge we had to overcome was organizing UrbanTalks in a COVID-19 pandemic, but we adapted and ensured the safety measures for both public and speakers. We found that online debates spark interest and we plan to continue this trend for the future. We believe that UrbanTalks and Urban Innovation Hackathons are our best known platforms so far and we plan to consolidate them, pursue our educational goals in developing urban leaders, calling and supporting projects for smart cities and also implementing more projects that bear the symbol of UrbanizeHub.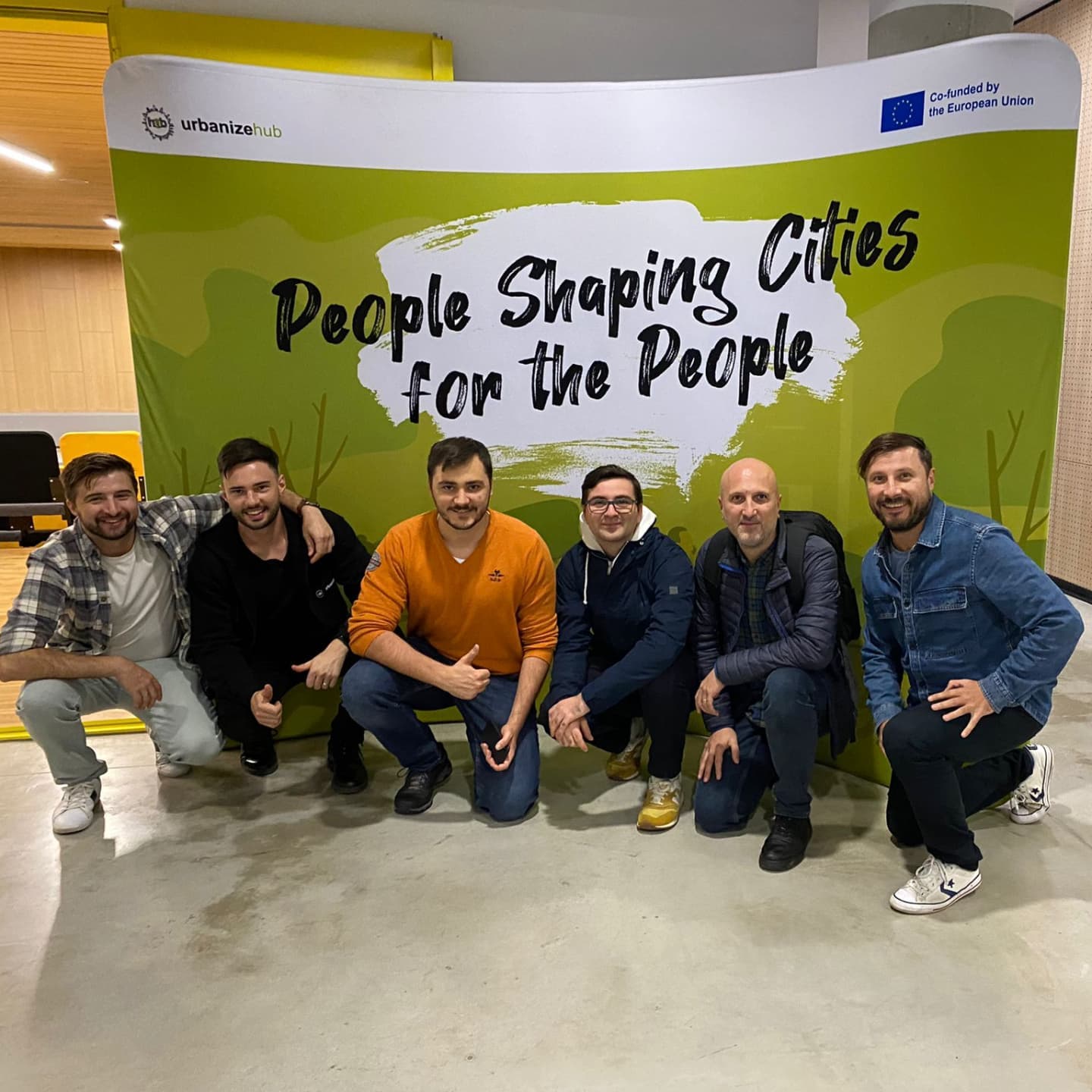 The purpose of the project "People Shaping Cities for The People" was to connect urban leaders, innovators and companies in order to create a critical mass which would act to achieve a sustainable Europe. The project was co-financed by DG Regio of the European Commission.
*The contents of this material are the sole responsibility of UrbanizeHub (Institute for Local Development – Think Global Act Local) and do not necessarily reflect the opinion of the European Commission.